MR. ZAMBRANO'S 9TH GRADE ENGLISH CLASS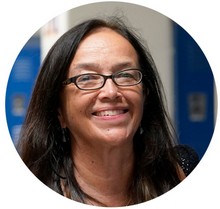 ---
"We are Designers of our Learning and Experiences"
This week, we take a moment to step back and reflect on our redesign journey so far this year.
Redesign is in full swing, and there are many small wins we are seeing and experiencing. As you see or experience any small wins related to Redesign, please let us know!
CHEC is a Hub of Innovation, Designing for the Community
Last week in our second ALT Team meeting, students from the Camp Horizons Design Trip presented their prototypes, in order to gain staff support to implement them
Community Development Pilot

25 students are taking a new course, Community Development and Service, which is designed to provide an opportunity to explore their communities and find opportunities for development that they are passionate about. Mr. Bellido is designing and teaching the course
Designers of Meaningful Engaged Learning

Co-Designed Project Based Learning

The teachers who will be launching co-designed projects attended a professional development on how to use the co-designing template, how to pace out their project, and design their anchoring field trip.
Appian Corporation will engage 9th and 10th grade students in a Career Fair this week which will build on our design thinking approach.
Designers of their Wellness Journey
Advisory Pilot

The third Design Thinking lesson will launch in advisory this week! Choice Day was a huge success! Following the first Camp Horizons trip, we are planning a trip focused on students who are the furthest from feeling a sense of belonging. This will be a trip focused on bonding through experiential learning, and will result in design of ideas the students feel will support their success. If you are interested in this experience, please see Ms. Weiss. The Food Equity team will meet on Tuesday with their partner, Urban Institute, to continue the design work this year.
New Sprints
The 10th Grade SLC has launched a design sprint on Parent Engagement! Their design question is,
How might we establish strong, positive relationships with families?
The team will begin with empathy interviews with parents, and use that data to design their prototype. Do you have a new sprint idea or need? Bring it to the ALT Team!
This week we will have our second drill of the year, a Lock Down Drill. As we did last year, we will have a lesson in advisory to fully explore the importance of these drills, as well as clarify the procedures. In order to keep all safe, we need to practice with intention and focus.
This week, we will continue focus on having a warm welcome to the building and to every class. As we enter the fifth week, we may lose the initial glow of school opening, and it is important to keep it alive through our focus on a warm welcome to every class. This also will ensure that students are arriving on time, ready to begin instruction on time.
It is also important to utilize the color-coded passes. If you need another one, please let the culture team know. You have received information from the Culture team on these initiatives, as well as how our Culture team will support all staff in maintaining a positive culture. The norms have been discussed in detail in Advisory over the first four weeks, and it is important to continue to use the language of the norms throughout the school year, in a co-regulatory fashion.
"
How Might We Use Design Thinking to Transform our School through Student Voice and Choice
?"
Shout out to the whole CHEC Team for a Fantastic Fourth Week of School!

Shout out to Mr. Narvaez, Mr. Carter, Mr. Reyes, Mr. Bujan, Mr. Maxwell, Dr. Nutting, Mr. Lopez, and Ms. Kamal for welcoming visitors from the One8 foundation into their classes! The visitors were impressed with the engagement of our students!

Shout out to Mr. Bellido for coordinating GW University Day of Service at our School on Saturday! They cleaned up, organized, and decorated!

Shout out to the 10th grade team for a team approach to warm welcome and on time arrival to class! They are collecting and reflecting on data, and have increased on time arrival while creating a sense of belonging!

Shout out to grades 9-12 for outstanding Choice Days! Students and staff were thrilled to have this opportunity to pursue their interests and desires!

Shout out to the ALT team for inviting over 40 students to the ALT meeting! The students presented their ideas from Camp Horizons!

Shout to all who took students on amazing Field Trips last week! Ms. Fox, Ms. Menendez, The ELA 12 team took students to "Evita?" Mr. Bellido and Ms. Garcia took students to the Department of Commerce! CHEC students are experiencing their city!

Shout out to Mr. Tobias and the Tech Team for rolling out our new cart system!