CHEC INTERNATIONAL DINNER
Pictures by H.B. Diaz and James Page
WEEK OF DECEMBER 12, 2022
MONDAY, DECEMBER 12
, 2022
TUESDAY, DECEMBER 13
, 2022
WEDNESDAY, DEC
EMBER
14,
2022
Departmental Planning Period Meetings
THURSDAY, DECEMBER 15
, 2022
Departmental Planning Period Meetings
Arts Department Winter Concert
FRIDAY,
DECEMBER 16,
2022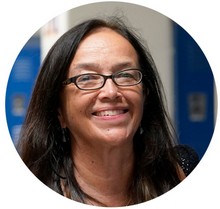 ---
This week's focus is on the phrase from the Mission,
All Columbia Heights Education Campus graduates will be prepared to succeed in college, careers and civic life as leaders in the quest for social justice and anti-racism
.  
In last week's ALT Team meeting, we had a data step back to determine what our glows and grows are for the first advisory. Here are some highlights, by the domains of our Comprehensive School Plan.
Academics
Glows

Results of Math ANET 1 – Grades 6, 7, and Geometry are above the network, and EL's and SPED students in 6th grade are above the network for their subgroup; these grades have also increased from school year 2021.
Results of ELA ANET 1 – Grades 6, 9, and 10 are above the network, EL's in those grades are also above the network, and in 9th grade SPED students are 14 points over the network average for SPED students, and the achievement gap has been reduced to just 4 percentage points.
Grows
Achievement gap for EL's and SPED has not declined in most grades
Culture of Achievement 
Glows:
Attendance rate increased to 85% from 81% last year at this time
Failure rate declined in all grades, overall it is 13%, close to our goal of no more than 10%
Grows
The Chronic Absence Rate is down to 45% from 71%, however it is still too high
Thank you to our ALT team for your consistent involvement and focus on these goals. The CSP is an organic document that is adjusted and changed as we review data and root causes. Please join the ALT Team meetings to provide input, ideas, and thoughts!
---
XQ REDESIGN UPDATE

Shout out to all Redesign Team and Innovation Team members!
As a follow up to our last ALT Team meeting, and as a way to align our Redesign efforts with our current action planning, we will incorporate redesign planning into our CSP, and into our ALT Team meetings.
This week on Tuesday, 15 members of our original Design Team will attend a day long session coordinated by DCPS Design Lab, to further reflect and plan our Redesign. Our two Innovation Teams – Food Equity and Interdisciplinary Projects/International Travel are still steadily working, and are now almost finished with their prototypes. Please put December 20, 5:00 pm, and December 21st, all lunch periods, on your calendar. All are invited to view the work of the Innovation Team and provide additional feedback on our prototypes!
We encourage all staff members to take a free, on line course, called "Design Thinking for the Greater Good."
The course takes about 8 to 10 hours, at your own pace, and is free and on line. Please sign up in the form below if you want to engage in this professional development opportunity. You can do it on your own schedule!
We will offer Admin Premium to all who complete the course, and will be forming study groups of those who engage in the course. If you would like to sign up of these study groups, please fill out the attached form.
Shout out to Dr. Brown and Ms. Peddyreddy who have finished the course already! The entire Admin team is taking the course as well. If you have identified a problem you would like help in addressing through the design thinking process, please send a description of the problem. If you are interested in one of the innovations, please contact Maria Tukeva, Principal, Ms. Krishunda Penn Pearson, Redesign Director, your SLC Administrator, or any member of the XQ Redesign Team. Please join the Redesign Team, and please reach out to interested students or parents!
For attendance at Focus Groups or with Innovation Team meetings held after school we will offer Admin Premium, and up to 20 students who participate in the Innovation Teams will receive a $200 stipend and Community Service hours. Please speak with your students, and find students who would like to become involved in the design of one or more of the innovations.
Shout out to all who organized and supported the International Dinner and Show! Dr. Barnett, Mr. Onley, Ms. Menendez, Mr. Molina, Mr. Brush, MSgt Deschamps, Major Wright, Ms. L. Lemus, Mr. H. Diaz, Pankaj, the Ops staff and all of the many people who supported! Shout out to our Student and Staff performers, including Mr. Arabian and Mr. Rosenberg!

Shout out to Mr. H. Diaz and Ms. Ramirez for organizing the first ever combined Middle School and High School Honor Society Induction, and inducting the largest number of students ever! Shout out to Kervin Smith and Mr. Talarico for supporting!

Kudos to all who supported by calling students and parents about immunization! We reduced the numbers by 100 more, and are down to 81!

Shout out to Ms. Helme, Ms. Nimer, and our student mental health Ambassadors! They presented their work at Our Minds Matters annual event on Friday!
---
MR. NARVAEZ AND MS. RIESENBERG
TEACH GRADE 7 HISTORY
CLASS
It is the sixth week of the Second Advisory, and Progress reports are due this week on Friday, December 16th! Please be sure to check in with students, and to let them know what work they are missing, so their progress report will be up to date! Now is a good time to have student conferences. There is one and a half weeks leading into the holiday break. During this week, students should be completing their GRASPS, so when they leave for the holidays, they will not have a project hanging over them. With a project based model, each work period each day involves students working on a part of their GRASPS, following a mini-lesson on the standard/and objective aligned to the project. If you need assistance in pacing out your project, please see one of the coaches, your Department Chair, or SLC Administrator.
Consider the whole child this holiday season. For some, this is the hardest part of the year, but to others, it is the most wonderful time of the year. Make sure to smile and give an extra fist bump at this time of year. Take time to care. We never know what kids are going through. Have a Happy Holiday, and Happy New Year to everyone. Make this time of year the best part of the year for someone while you are considering the Whole Child Antiracist initiative.
To Live, To Learn, To Love!
---
The Instructional Calendar is a living document that houses all the major curricular requirements, assessments, and schoolwide events. The Instructional Calendar is complete for the moment, however changes may be made and will be noted. If you have any requests for additions to the Instructional Calendar, please contact Mr. Magee,peter.magee@k12.dc.gov, maria.tukeva@k12.dc.gov or your SLC Administrator.
---
In the middle school, we will be offering the WIDA Model exam this week. This assessment will provide a baseline for EL proficiency in the four domains. Using the results, we will then be able to track growth and target intervention.
For high school students, please look out for advisory lessons in the coming weeks that will afford students the opportunity to reflect on, and set goals around, their SAT and PSAT results. Additionally, AP teachers should look out for correspondence from Mr. Pyram and Mr. Jones regarding the administration of practice AP exams in non-AP English courses.
Our Shared Leadership Subcommittee and the Instructional coaches on the ALT Team are working on developing a PD plan for the year. Please see the Design Thinking PD opportunity in the XQ section of the bulletin!
ALT TEAM
The ALT Team met last week and reviewed data and information on the first advisory. Survey. The next ALT team meeting will be Tuesday, December 20 at 3:30 pm.
CHEC MENTAL HEALTH AMBASSADORS ATTEND
MINDS MATTER DEC. 9TH SHOWCASE EVENT
---
CHEC'S MS. SHAW FEATURED IN NEW PUBLICATION: CONTEMPORARY BLACK AMERICAN CERAMIC ARTISTS
AUTHORED BY DONALD CLARK AND CHOTSANI DAVIS AND PUBLISHED BY SCHIFFER PUBLISHING.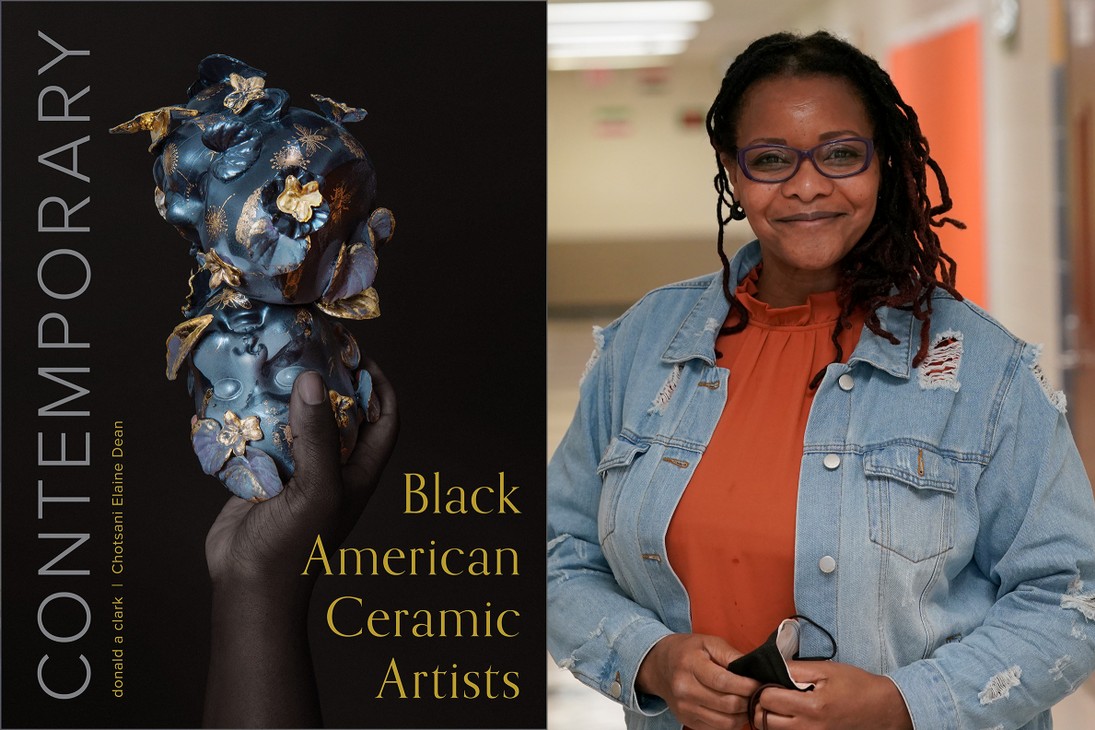 Congratulations to Ms. Shaw for her ongoing dedication to craft, teacher excellence and contribution to our school community. This publication is the latest reaffirmation of what makes CHEC Arts to special!
---
Spread the word. Apply Now!!! The Cooke Undergraduate Transfer Scholarship Application is open for community college students looking to transfer to a 4-year university next fall.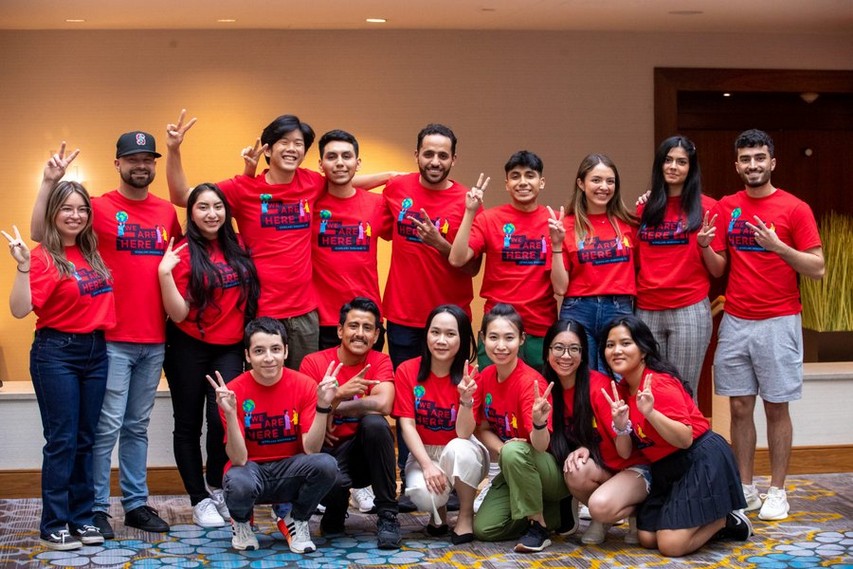 This life-changing scholarship program awards community college students who are transferring to a four-year college in fall 2023 up to $55,000 per year to complete their bachelor's degree, as well as personalized advising, career counseling, and more. The application deadline is January 12, 2023.
---

My Project
My students are bilingual leaders on the quest for social justice in their community and world. With these materials, it will make it easier for them to directly apply their learning into practice. It is my hope that students are not deterred from learning because they do not have the resources to be successful or a classroom that is welcoming to them after a challenging year.
As adults, we understand how important it is to care for the whole child. Our students count on your generous donations to ensure their future success in class Socratic seminars, projects and future advocacy with these materials.
The materials and supplies that I am requesting for my students already have a "home." In other words, my students and I know exactly where everything will go. We just need your help in getting everything through our door! The tablet chargers and extension cords will be strategically placed around the classroom to allow students to charge their devices without having to leave their table group. The organizational basket will be placed on the windowsill in the back of our classroom and will house catch-up work for students who may have been absent. The posters will be hung on the wall to provide personalized touches within our classroom and to make the space feel more like home. The wooden block will be used as a call-back sound to get the students back together for whole-class discussions. The microphones will be used to amplify student voice in the class, and I'm sure these will be the students' favorite addition right away.The donations to this project will help improve my students' understanding of and interest in Algebra II, Trigonometry, and basic algebra functions.
My students have to pass Focus Areas in order to show mastery of content they are learning in their classes. They have to independently take notes and study and take these Focus Areas during their Advisory time. I want to rewards my students every time they pass their Focus Area for the hard work they have to put in order to master it. Those Focus Areas are only passed if they get 8 out of 10 questions right, and they get really excited to see it turn from red to green.
MOTIVATIONAL
QUOTE FOR THE WEEK...
"Just one small positive thought in the morning can change your whole day."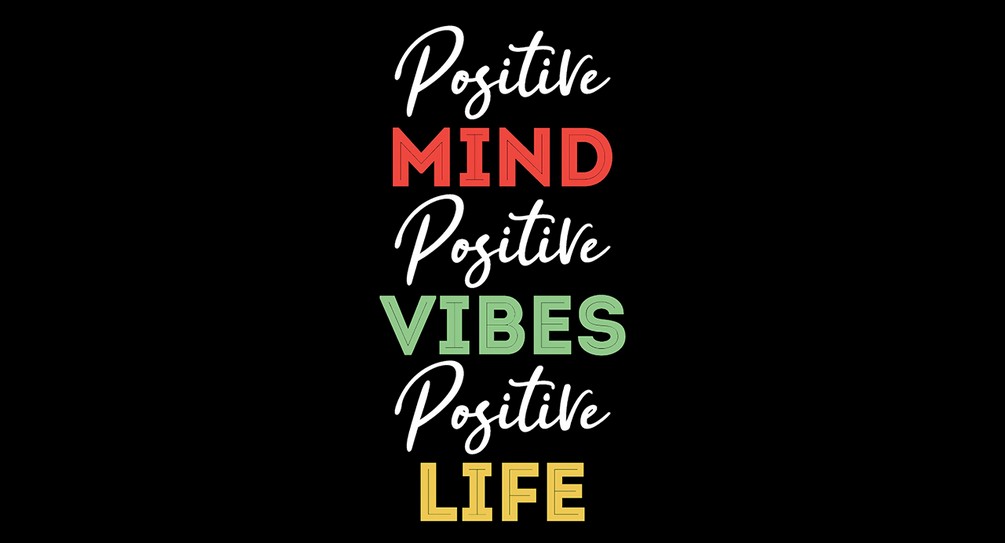 "
Keep Calm....Winter Break is almost here!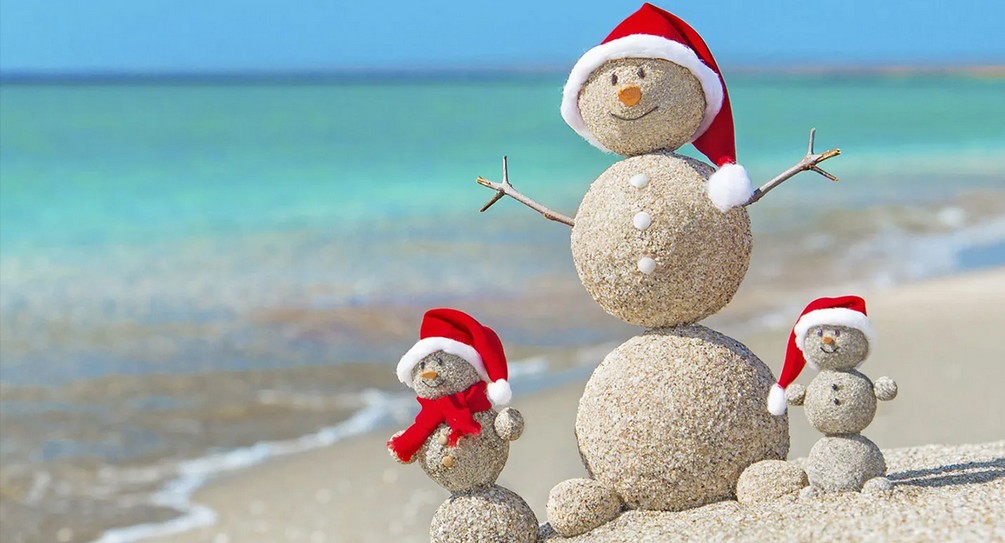 SCHOOL CULTURE UPDATES AND EVENTS
Our norm focuses this month is We Show Respect and Empathy

. Let's focus on using this language when redirecting students and providing Kickboard points to students we see exemplifying the characteristics. Mr. Duvall will continue messaging the norm focus daily!
Thank you to all who are supporting "

Attention Meetings

".

We will rotate days each week moving forward to make the process more sustainable.

Next week, we will hold meetings on

Tue

/

Thur

and the following week

Mon

/

Wed

alternating the schedule each week

. Please coordinate with your teams to assign days for support and add your name to this sign-up sheet. Attention Meeting Support Schedule.docx

The Dean Team will begin making updates to Kickboard and prepare a best practices PD for teachers during SLC and for teachers not using Kickboard. PD day is TBD..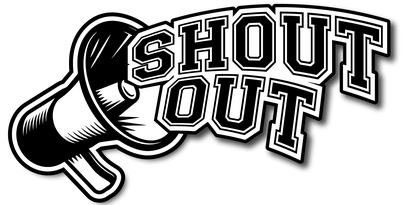 To everyone who conducted and participated in MTSS meetings in past week

All members of the Culture Team for adjusting to the absence of staff out sick or on leave

The HS Girl's Basketball Team and Coaches in their close game against Caesar Chavez last Friday
---
(Please note that this schedule is tentative and is subject to change at the discretion of Culture Team Leaders.)
Our next incentive will be December 16th . Students will need $350 in Kickboard
Below is the PBIS Tentative Incentives for December to close out 2022!



MS – Lincoln


December 16th

December 21st

Staff Vs Student Basketball Game $350

-All Students can spectate, but in order to play in the game, Students must have points to play

December 22nd

Staff vs. Student Basketball




All Students can spectate, but in order to play in the game, Students must have points to play.



PBIS
Reminders and Celebrations

Teacher All-Stars (10 Highest Interactions from
12/05-12/11
)
Omar Abusabha (1720)

Dwight Simon (1132)

Kenrry Alvarado (1019)

Latrice Quickley (845)

Tevin Simard (821)

Jorge Linero (608)

Sandra Garcia Pinilla (579)

Desepe De Vargas (553)

Veronica Zuccarello (540)

Adam Perry (536)
Currently, we have about 50% participation in staff rewarding students with Kickboard points. Remember, Kickboard helps to build positive classroom culture and should be integrated in your classroom incentives, norms and strategies to manage your classroom.
15 interactions per class and 45 interactions per day


DO NOT deduct student dollars




Do not attempt to inflate the day of the incentive




Use the first 15 and last 15 of class to give dollars




Create in-class incentives (Do not deduct dollars)



---
STAFF RESOURCES AND PROFESSIONAL DEVELOPMENT OPPORTUNITIES
Restorative DC Professional Development
Wednesday, December 14
Thursday, December 15
Reminder: Please bookmark this link for future behavioral referrals:
Use the following forms for future submissions:
---
This week the Dean Team would like to shine the spotlight on Mr. Dwight Simon. Mr. Simon is consistently supporting school culture with his use of Kickboard daily. Mr. Simon uses Kickboard as part of his classroom management tools and engagement. The success of this is the minimal number of disengaged students. Weekly Mr. Simon is usually in the top 3 of Teacher Kickboard All-Stars with rewarding more than $1000 in Kickboard each week.
Thank you Mr. Simon for your fidelity with Kickboard and having great classroom management that supports the culture of CHEC.
DWIGHT SIMON , WORLD HISTORY TEACHER
Athletics are an integral part of the educational program and a means to accomplish the goals of education. Our athletic program exists for the welfare of students and the contributions it makes to their educational experience. Athletic participation builds self-esteem and confidence and provides the necessary tools for success. The interaction between individuals on the fields of sport teaches students the value of teamwork, while developing the proper competitive spirit, combined with a sense of fairness.
The middle school boys basketball team defeated Francis-Stevens but lost to Jefferson. The middle school girls basketball teams lost to Francis-Stevens and Jefferson. The HS varsity girls basketball team lost to Cesar Chavez. The JV and varsity boys basketball teams lost to Maret.
MONDAY:
JVBB vs. SWW at CHEC @ 4:00
VGB vs. SWW at CHEC @ 5:30
VBB vs. SWW at CHEC @ 7:30
TUESDAY

MS Wrestling Meet #1 at McKinley Tech @ 4:00
HS Wrestling vs. Cardozo at CHEC @ 4:00
MSGB vs. Ida B. Wells at Ida B. Wells @ 4:45
MSBB vs. Ida B. Wells at Ida B. Wells @ 6:00
WEDNESDAY

JVBB vs. Jackson-Reed at CHEC @ 4:00
VGB vs. Jackson-Reed at CHEC @ 5:30
VBB vs. Jackson-Reed at CHEC @ 7:30
THURSDAY:

MS GB vs. Brookland at Brookland @ 4:45
MS BB vs. Brookland at Brookland @ 6:00
FRIDAY:
JVBB vs. Ballou at CHEC @ 4:00
VGB vs. Ballou at CHEC @ 5:30
VBB vs. Ballou at CHEC @ 7:30
SATURDAY

---
Desmond Alexander, CAA
Columbia Heights Educational Campus
Bell/Lincoln Multicultural Schools
(202)939-7700 Ext: 5207 (office)