DR. BARNETT'S 7TH &8TH GRADE
National Junior Honor Society and National Honor Society Induction – 6:00 pm
TUESDAY, DECEMBER 6
, 2022
ALT Team Meeting – 3:30 pm
WEDNESDAY, DEC
EMBER
7
, 2022
Departmental Planning Period Meetings
THURSDAY, DECEMBER 8
, 2022
Departmental Planning Period Meetings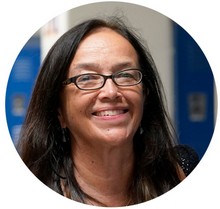 ---
This week's focus is on the phrase from the Mission,
Socio-emotional learning, empathy and restorative practices are the foundations of our school
climate and culture
.  
Last week's Faculty Meeting on moving from trauma informed to trauma responsive was enlightening and empowering. As we took time to express ourselves, together with students, we found joy in sharing and learning. One of the areas our students have identified as a priority for our school, is the area of mental health and socio-emotional and physical wellness. Some questions to reflect on include, 'How can we engage in activities that move beyond the strictly academic, to more integrative activities that build the mind and the heart? What do we need as adults, in order feel whole and comfortable in our work, and to be our best selves together with students?"
The first step in this journey, may be giving up the idea that we as adults need to find or provide the answers. To truly achieve student voice and choice, socio-emotional wellness and empathy, we need to embrace the idea that students are on the learning journey with us, side by side. The healing and trauma responsiveness that is needed is not only for students, but for us.
We will be exploring this in more detail throughout this year, and as Ms.DeVargas announced, in January we will launch a design sprint to work on this important area.
might want to change.
---
HOLIDAY SEASON UPDATE AND THE INTERNATIONAL DINNER
As a multicultural school, the way we celebrate holidays should reflect the many cultures of our students. Mr. Whitney, our Student Activity Coordinator, will be surveying students and staff to see what everyone would like to see represented in our holiday celebrations. One of our major events is the International Dinner, coming up this Thursday December 8! Please participate, bring food, or just come for the fun and camaraderie! See Victor Molina if you can assist!
---
VOLUNTEERS NEEDED FOR EDFEST- Saturday December 12 – 10 am to 2:00 pm
EDFEST is a citywide recruiting event, held every year as the lottery season opens. It is one of the primary ways we recruit students for the coming school year. If you can come for half an hour, on this Saturday, it would let potential students and parents see how amazing our staff is. Admin premium is available for those who come and represent.
---
XQ REDESIGN UPDATE

Shout out to all Redesign Team and Innovation Team members!
MCIP, CHEC's primary partner, has been awarded a grant from the Rotary Foundation to support the creation of a student run Community Development Corporation. The $100,000 grant is one of the largest ever given by the Rotary Foundation, and commemorates their Centennial. This grant will allow CHEC students to determine what their community needs, learn how to start a non-profit organization and student run businesses, to advocate for services and resources, and to design programs and initiatives to help our students and their community build generational wealth. Special shout out to the Design Team Members who presented the idea to the Foundation – Wendy Pugh, Daniel Bellido, Laura Freshley, Thomas Hearn, and Ydidia Nadew!
The Design Team met last week, and were updated on the findings of our Inspiration Visit. They gave reflections on what was seen and heard, and implications for our our redesign. Our two Innovation Teams – Food Equity and Interdisciplinary Projects/International Travel are now working on brainstorming and developing prototypes based on their research. Please put December 20, 5:00 pm, and December 21st, all lunch periods, on your calendar. All are invited to view the work of the Innovation Team and provide additional feedback on our prototypes!
We encourage all staff members to take a free, on line course, called "Design Thinking for the Greater Good."
The course takes about 8 to 10 hours, at your own pace, and is free and on line. Please sign up in the form below if you want to engage in this professional development opportunity. You can do it on your own schedule!
We will offer Admin Premium to all who complete the course, and will be forming study groups of those who engage in the course. If you would like to sign up of these study groups, please fill out the attached form.
If you have identified a problem you would like help in addressing through the design thinking process, please send a description of the problem. If you are interested in one of the innovations, please contact Maria Tukeva, Principal, Ms. Krishunda Penn Pearson, Redesign Director, your SLC Administrator, or any member of the XQ Redesign Team. Please join the Redesign Team, and please reach out to interested students or parents!
For attendance at Focus Groups or with Innovation Team meetings held after school we will offer Admin Premium, and up to 20 students who participate in the Innovation Teams will receive a $200 stipend and Community Service hours. Please speak with your students, and find students who would like to become involved in the design of one or more of the innovations.
---
HONORING ACADEMIC EXCELLENCE, CHARACTER, LEADERSHIP AND INTEGRITY

This Monday, we will have the first ever joint National Junior Honor Society (Middle School) and National Honor Society (High School) Induction, and will induct more members than ever before. Please come and celebrate with these students and their families. The ceremony will be held at 6:00 pm in the Auditorium. Shout out to Mr. H. Diaz, Kervin Smith, and Ms. Ramirez for organizing the event and process.
Shout out to all who supported our Test to Return on Monday!

Kudos to all who supported by calling students and parents about immunization! We reduced the numbers by 200!

Shout out to Ms. DeVargas, Ms. Cates-Bristol, Ms. Hanlon and Ms. Riesenberg for facilitating our Faculty Meeting on Thursday!

Shout out to Ms. Helme, Ms. Nimer, and our student mental health Ambassadors! They will be receiving an award on Friday for their outstanding work!
---
It is the fifth week of the Second Advisory, and there are two and half weeks leading into the holiday break. During this week, students should be well on their way to completing their GRASPS. With a project based model, each work period each day involves students working on a part of their GRASPS, following a mini-lesson on the standard/and objective aligned to the project. If you need assistance in pacing out your project, please see one of the coaches, your Department Chair, or SLC Administrator.
What do we mean by Antiracist and Trauma-informed?
When we think about the terms, we should do a self evaluation and think about are we being antiracist, are we being trauma informed?
Historical trauma, inter generational trauma and structural racism and power should be examined when we self reflect about are we antiracist. Understanding a family and the context of their race is key to cultural development with a race. When looking at the Whole child, addressing the issue of understanding culture, history, race, gender, identity, location, social hierarchies, and power are to implementing the Whole child concept. The article in NCTSN the national child traumatic stress network Being Anti-Racist is Central to Trauma-Informed Care: Principles Of An Anti-Racist, Trauma-Informed Organization is really good with addressing antiracist Trauma informed care. Please read and become informed on this issue. It really helps with understanding the whole child.
To Live, To Learn, To Love!
---
The Instructional Calendar is a living document that houses all the major curricular requirements, assessments, and schoolwide events. The Instructional Calendar is complete for the moment, however changes may be made and will be noted. If you have any requests for additions to the Instructional Calendar, please contact Mr. Magee,peter.magee@k12.dc.gov, maria.tukeva@k12.dc.gov or your SLC Administrator.
---
Thank you to all who helped make our first ANET a success! I am struck by the calm and flexibility demonstrated by staff as we navigated major internet connectivity issues on both sides. There is no doubt that students recognized and appreciated this.Your example made for a constructive testing environment.
In addition to ANET, I'd like to recognize Mr. Jones, Mr. Pyram, and the AP English team on the successful administration of their first full length practice test! Teachers or non-AP English courses should look out for correspondence for administering your own practice exams.
While we do not have any ANET testing until after the New Year, we are beginning to schedule ACCESS and PARCC administration for spring of 2023. Anyone with ideas or requests should feel free to reach out to Mr. Magee.
Our Shared Leadership Subcommittee and the Instructional coaches on the ALT Team are working on developing a PD plan for the year. Please see the Design Thinking PD opportunity in the XQ section of the bulletin!
ALT TEAM
The ALT Team met last week and reviewed data and information on the results of the Professional development Survey. The next ALT team meeting will be Tuesday, December 7 at 3:30 pm.
CHEC YOUTH MENTAL HEALTH AMBASSADORS ARE NOMINATED
FOR OUR MINDS MATTER DECEMEBER 9TH SHOWCASE EVENT.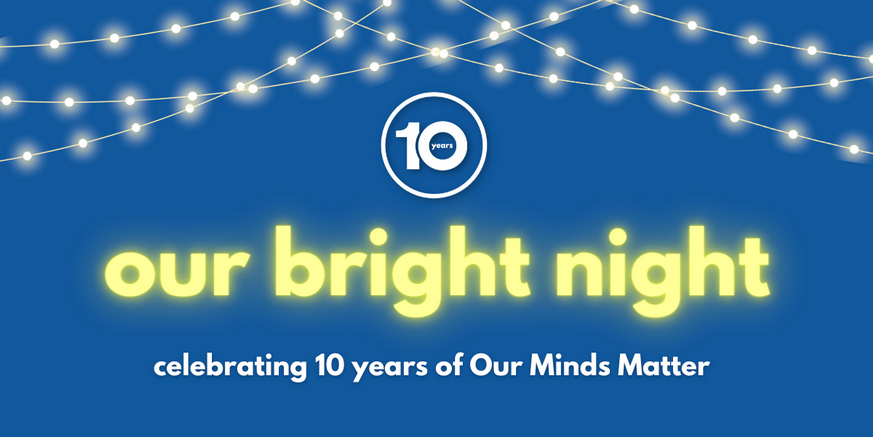 We have been nominated by Our Minds Matter, to participate in the annual club showcase at their upcoming event, Our Bright Night on Friday, December 9th. Ms. Helme and I will be attending the event, alongside 3 of our youth mental health ambassadors who will speak on the work CHEC Minds Matter (CMM) has done.
We are extremely proud of our group and all the amazing things they have been able to accomplish, and we wanted to pass along our excitement!!!
Kawther Nimer & Danielle Helme
Youth Mental Health Ambassador Leads
---
Spread the word. Apply Now!!! The Cooke Undergraduate Transfer Scholarship Application is open for community college students looking to transfer to a 4-year university next fall.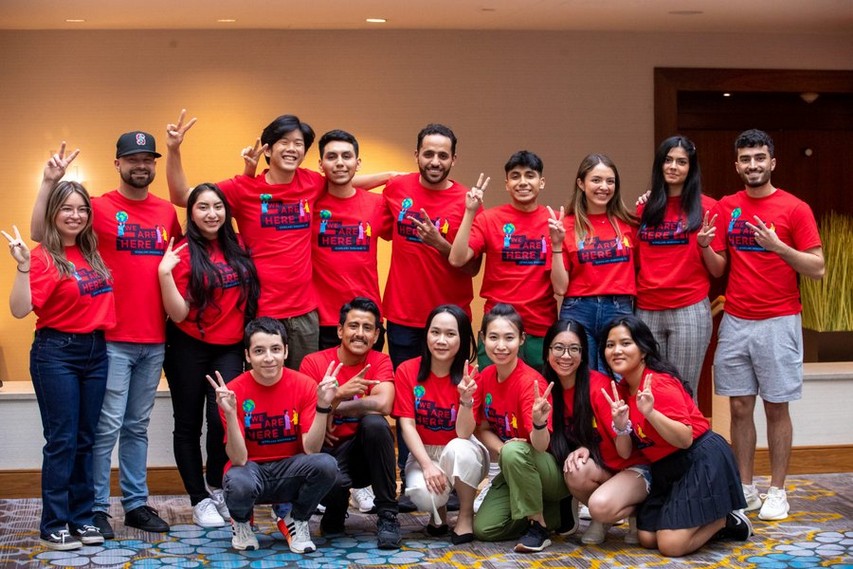 This life-changing scholarship program awards community college students who are transferring to a four-year college in fall 2023 up to $55,000 per year to complete their bachelor's degree, as well as personalized advising, career counseling, and more. The application deadline is January 12, 2023.
---

My Project
My students are wonderful and inspiring young people. They are just starting their high school experience and deserve to be inspired by the books they read. Many of them are struggling readers, and most of them have never had a say in what they read at school. The curriculum in our district is fairly prescribed, offers little choice and limits students opportunity to direct their own learning. We are trying to change that!
This literature circle unit will provide a student centered and student driven learning experience. They will opt into a book study group based on which book they want to read. With their peers, they will set their own reading calendar, engage in authentic book discussions and design an end of unit project that reflects their learning and thinking inspired by the text.
The titles in this project reflect the backgrounds and experiences of my students. Many students (past and present) were consulted when making this list of books and therefore, many of these vetted titles are sure to draw in even my most reluctant students!
Students have a 35-minute advisory every day. During this time, students learn content at their own pace to pass assessments and show mastery. Students direct their learning, which is an inspiring moment when they give their Focus Area.
We want to give our students a fun, comfy spot to take their Focus Areas.
These chairs will allow them to go to a nice quiet corner to concentrate on their Focus Area away from their peers. In addition, it will be like a reward for those ready to take their Focus Areas.
These Rockstar's continue to amaze and thrive. In the midst of a challenging educational and personal climate [Covid-19], they have chosen to lean into a tenacity that is nothing short of impressive. They are ethnically diverse change agents that continue to see the glass half full.
As environmental science and climate change debates continue to flood news cycles, these empathetic leaders understand that it is their generation that will be the change that is needed to ensure that our world is safer, cleaner and more environmentally prosperous.
They understand that taking care of our environment means that we are valuing human life and all living things, including animals and plant life.
Kingdom Plant and collection sets will not only improve the air quality in the library but, it will offer students, faculty and visitors an opportunity to engage in rich conversations and peruse our collection of environmental science and plant books!
MOTIVATIONAL
QUOTE FOR THE WEEK...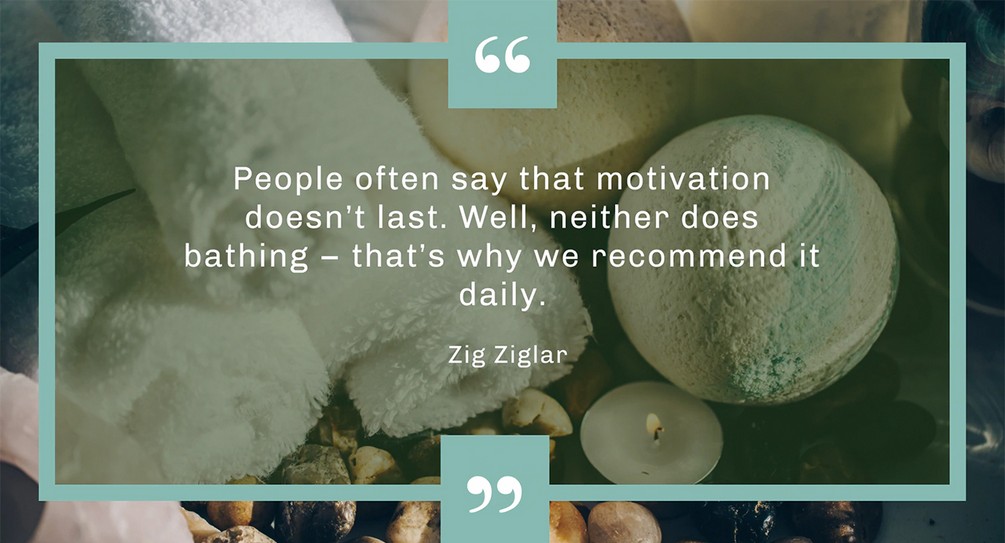 "Each day is full of new challenges and new opportunities. Remember that to be successful, change and growth are continuous, so must our effort."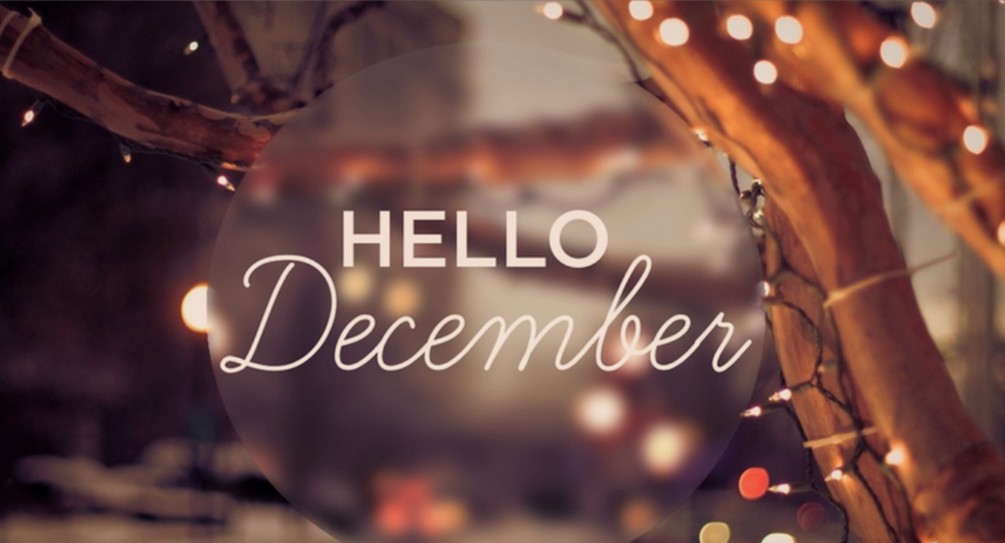 SCHOOL CULTURE UPDATES AND EVENTS
Our norm focuses this month is We Show Respect and Empathy

. Let's focus on using this language when redirecting students and providing Kickboard points to students we see exemplifying the characteristics. Mr. Duvall will continue messaging the norm focus daily!
Thank you to all who are supporting "

Attention Meetings

".

We will rotate days each week moving forward to make the process more sustainable. Next week, we will hold meetings on Mon/Wed and the following week Tue/Thur alternating the schedule each week. Please coordinate with your teams to assign days for support and add your name to this sign-up sheet. Attention Meeting Support Schedule.docx
The Dean Team will begin making updates to Kickboard and prepare a best practices PD for teachers during SLC and for teachers not using Kickboard. PD day is TBD.
---
(Please note that this schedule is tentative and is subject to change at the discretion of Culture Team Leaders.)
Our next incentive will be December 9th Students will need $350 in Kickboard
Below is the PBIS Tentative Incentives for December to close out 2022!



MS – Lincoln


December 9th

December 21st

Staff vs. Student Basketball $350

Staff Vs Student Basketball Game $350

-All Students can spectate, but in order to play in the game, Students must have points to play

December 22nd

Staff vs. Student Basketball




All Students can spectate, but in order to play in the game, Students must have points to play.



PBIS
Reminders and Celebrations

Teacher All-Stars (500

Interactions or Higher from
11/28-12/4
)
Sandra Garcia Pinilla (1,985)

Tevin Simard (1,265)

Omar Abusabha (1,213)

Dwight Simon (823)

Katelynn Reyes (815)

Keegan Brush (613)

Jorge Linero (601)

Shuk-ken Chiu (598)
Kickboard norms reminder

Currently, we have about 50% participation in staff rewarding students with Kickboard points. Remember, Kickboard helps to build positive classroom culture and should be integrated in your classroom incentives, norms and strategies to manage your classroom.
15 interactions per class and 45 interactions per day


DO NOT deduct student dollars




Do not attempt to inflate the day of the incentive




Use the first 15 and last 15 of class to give dollars




Create in-class incentives (Do not deduct dollars)



---
STAFF RESOURCES AND PROFESSIONAL DEVELOPMENT OPPORTUNITIES
Restorative DC
Tuesday, December 6

Wednesday, December 14
Thursday, December 15
Reminder: Please bookmark this link for future behavioral referrals:
Use the following forms for future submissions:
---
This week the Dean Team would like to shine the spotlight on Mr. Omar AbuSabha, Dual Language Science Teacher. Mr. AbuSabha is consistently supporting school culture with his use of Kickboard daily. Mr. AbuSabha uses Kickboard as part of his classroom management tools and incentives. The success of this is the minimal number of disengaged students. Weekly Mr. AbuSabha is usually in the top 3 of Teacher Kickboard All-Stars with rewarding more than $1000 in Kickboard each week.
Thank you Mr.AbuSabha for your fidelity with Kickboard and having great classroom management that supports the culture of CHEC.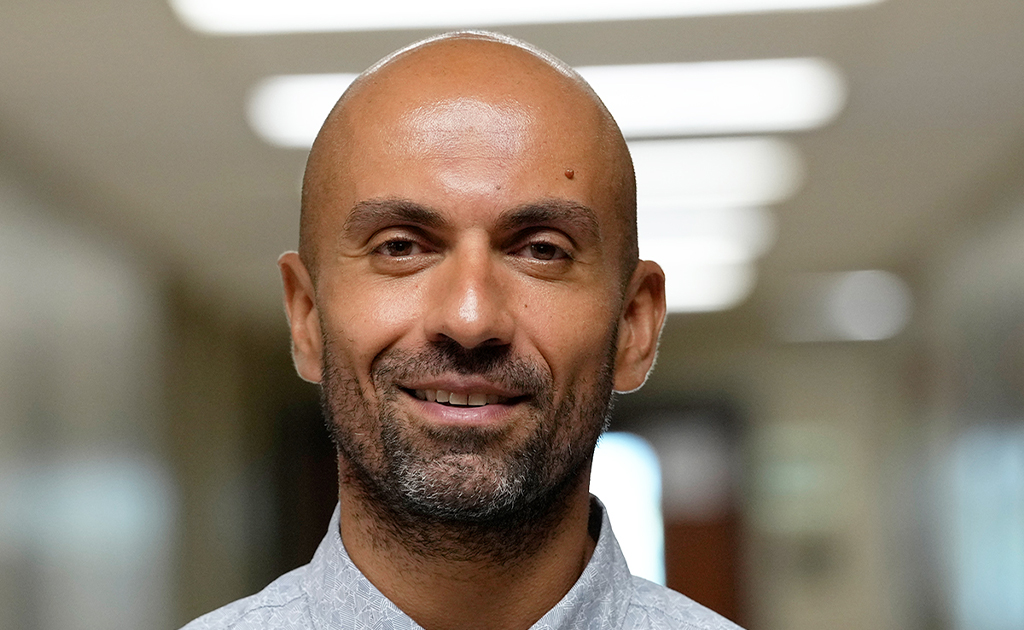 OMAR ABUSABHA , DUAL LANGUAGE SCIENCE TEACHER
Athletics are an integral part of the educational program and a means to accomplish the goals of education. Our athletic program exists for the welfare of students and the contributions it makes to their educational experience. Athletic participation builds self-esteem and confidence and provides the necessary tools for success. The interaction between individuals on the fields of sport teaches students the value of teamwork, while developing the proper competitive spirit, combined with a sense of fairness.
The middle school boys and girls basketball teams defeated Walker-Jones. The HS varsity girls basketball team lost to Washington Latin. The HS boys varsity basketball team defeated Washington Latin.
HS Wrestling vs. Anacostia at Dunbar @ 4:00
JVB vs. Maret at Maret @ 4:30
MS GB vs. Francis-Stevens at CHEC @ 4:45
MS BB vs. Francis-Stevens at CHEC @ 6:00
VBB vs, Maret at Maret @ 6:00
HS Swim at Meet #1 at HD Woodson @ 5:00
MS GB vs. Jefferson at Jefferson @ 4:45
MS BB vs. Jefferson at Jefferson @ 6:00
VGB vs. Cesar Chavez at CHEC @ 4:00
---
Desmond Alexander, CAA
Columbia Heights Educational Campus
Bell/Lincoln Multicultural Schools
(202)939-7700 Ext: 5207 (office)