U.S. PREMIER OF "HOME IS SOMEWHERE ELSE"
September 27, 2022: the premiere was followed by Q&A with the filmmakers.
Experience made possible by the Mexican Cultural Institute in DC.
WEEK OF OCTOBER 3, 2022

TUESDAY, OCTOBER 4, 2022
XQ REDESIGN MEETING 3:30 PM

WEDNESDAY, OCTOBER 5, 2022
SLC MEETING – 8:00 – 8:30 AM
SAT PROCTORS MEETING FOR THOSE PROCTORING – 8:00 AM MODEL UN
DEPARTMENTAL PLANNING PERIOD MEETING
THURSDAY, OCTOBER 6, 2022
PARENT TEACHER CONFERENCES 12 – 7 PM

FRIDAY, OCTOBER 7, 2022
DISTRICT WIDE PROFESSIONAL DEVELOPMENT DAY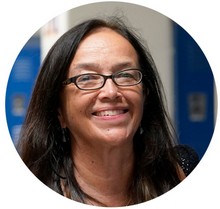 ---
This week's focus is on the phrase from the Mission,
"
We trust one another to continually improve our practices.
"
This Thursday we have another opportunity to build trust and relationships, as we welcome parents to Parent Teacher Conference Day. Our parents have entrusted their children to us, to provide them with an education that will prepare them for college, careers, and life. It is still the beginning of the year, and this might be the first time we engage in a conversation with parents in person. In order to build this trust, we want to find out parents' hopes and dreams for their children, share the work their children have engaged in, highlight successes and areas of growth, and establish ways to communicate throughout the year. We also want to hear from parents how we can improve in our communication with them, and also how they want to contribute to our school and our programs.
Thank you team, for making our parents, families and caregivers feel at home on Parent Teacher Conference Day! Thank you parents, for entering into partnership with us!
XQ REDESIGN UPDATE

Shout out to all Redesign Team members! This week, we will meet on Tuesday, October 4, at 3:30 pm, to continue the work of the Innovation Teams. As described last week, we are forming 9 Innovation Teams, one for each of the Innovations in our Redesign – Youth CDC and Student Run Businesses, Expanded Community Partnerships, Expanded SEL and Mental Health Services, Food Equity, Paid Work Study, International and Domestic Travel Abroad, Interdisciplinary Projects Co-Designed by Students, and Flexible Schedule. If you would like to serve on one of the Innovation teams, please come to the meeting or let us know! Each team will have staff and student co-leaders, and will be trained in the design process.
In order to attain our Big Idea of Students as Designers of their Learning and Destinies, both students and adults will need to become proficient in Design Thinking. We will be training all Innovation Team members in a design process called Designing for Growth, created by Jeanne Liedtka, of the University of Virginia Darden School of Business. F
or attendance at Focus Groups or with Innovation Team meetings held after school we will offer Admin Premium, and up to 20 students who participate in the Innovation Teams will receive a $200 stipend and Community Service hours. Please speak with your students, and find students who would like to become involved in the design of one or more of the innovations.
If you are already implementing something in your practice or curriculum this year, that you think reflects the two big ideas, we would like to highlight them. Please send a description of your innovation or shift, and we will highlight it in the bulletin. If you are interested in one of the innovations, please contact Maria Tukeva, Principal, Ms. Krishunda Penn Pearson, Redesign Director, your SLC Administrator, or any member of the XQ Redesign Team. Please join the Redesign Team, and please reach out to interested students or parents!
---
TECHNOLOGY ROLL OUT - DIGITAL CITIZENSHIP
It is our priority to get technology into the hands of all students as soon as possible. We commend Mr. Tobias and the Tech/Ops Team for their hard work in working on this goal. This week we will distribute devices to grades 6,7,and 8 every morning, and to grades 9-12 in the afternoons.
Please see your SLC Administrator for questions and concerns. Thank you for supporting this process!
---
Shout Out to Ms. Ferguson, Mr. Johnson, Ms. Raff and Ms. Wells for being featured in this week's Coach's Corner Video on "Positive Narration

Shout out to Mr. Onley and the Jazz Band for their performance at Audi Field!

Kudos to Dr. Lainez for her student presentations on their projects last week!

Shout out to all who attended the CSC Feedback Sessions!

Kudos to the Ops Team and 12th grade ELA team for coordinating the screening of "Home is Somewhere Else!"

Shout out to Ms. Garcia Carmona and Mr. Chavez for organizing an 8th grade Field Trip to Gala Theatre last week to see "La Revoltosa!"

Kudos to all who attended the Dual Language and Co Teaching Professional Developments last week!

Shout out to Dr. Emilius for presenting at the WIDA Conference last week!
Focus: Positive Narration

Watch Ms. Ferguson elaborate on what Positive Narration is, its benefits and other CHEC teachers' practice of this effective classroom management strategy during instruction. Positive Narration is the act of focusing on what students are doing correctly and openly saying those things aloud to help motivate students and provide a more positive classroom culture (Dr. Richard Frank, CT3). Positive Narration can support your teaching practices as related to Essential Practice 1: Cultivate a Responsive Learning Community as seen below:
EP.1A: All students are valued members of a welcoming and responsive learning community. For example:
Demonstrates interest in the thoughts, opinions, and well- being of all students

Fosters student thinking about and planning for long-term goals

Equitably provides students with meaningful and specific feedback/praise

Demonstrates an equitable commitment to all students' ability to be successful

Effectively uses positive reinforcement

Defines, posts, (re)teaches and/or models positive classroom expectations and routines

Develops and reinforces students' self-advocacy skills (e.g., speaking up, finding support when needed, making decisions)

Is responsive to students' non-verbal expressions (e.g., smiling, clapping, snapping)

Uses appropriate strategies and has systems in place to manage behaviors that are manifestations of a student's disability

Demonstrates responsiveness by providing private explanations for why students are being moved or having clothes changed, as needed
How might experimenting with Positive Narration influence the climate and culture in my classroom?

What opportunities do I have in my classroom to attempt Positive Narration?
In the sixth week of the school year, a short week, we should be sure we have discussed student progress with students, and are preparing to discuss it with parents when they come to school on Thursday. Progress Reports must be complete in ASPEN by Wednesday, October 5th. This week our students should be finalizing their first GRASPS, reflecting on it, and we should begin to remind students and parents about Portfolio presentations, which will be occurring in four weeks on October 31st and November 1st. As a preparation for portfolio presentations and for modelling, students can present their first GRASPS to one another, and provide each other with feedback. Please remember to invite parents to the presentations when you see them on Thursday.
This week in Advisory we will be delivering lessons on one of our norms, Digital Citizenship, in all grades.
Please build the norms and have them come alive in our class. For example, if you are doing a Socratic Seminar, you can emphasize Owning your Learning, or showing Respect and Empathy. Having a student serve as Process Observer and reflecting at the end of class is a great way to end the class.
Please reach out to SLC Administrators and Coaches for support and assistance.
---
With 5 class-days left until the school-wide administration of PSAT and SAT, a huge thanks to teachers collaborating in the completion of all BOY testing. Limited supplemental technology has made the completion of these tests a true team effort. One cannot not say enough about the communication, flexibility, and patience of team members in getting this work done. There will be a training for all SAT proctors on Wednesday October 5 in lieu of SLC.
Shoutout:
Mr. Tobias for tech distribution.

Ms. Chiu for organizing the schedule for spare laptops.

---
This Friday is the District Wide Professional Development Day. PD day is virtual for most, but not all departments. Please check the website and Master Calendar to see the agenda and venue for your professional development.
October 7 PD Day Website
We have some great Professional Development coming up, and you also have an opportunity to have input into our professional development for the year. These are all upcoming in September, with dates to be confirmed:
Training in Co-teaching Models and Best Practices – PD Provider – Blue Engine - 20 co-teaching pairs (SPED-Gen Ed, ELA-SLA, SPED-DL, ESL-Gen Ed) will have the opportunity to participate in a Community of Practice and practice high leverage co-teaching strategies that result in effective differentiation. Part 1 of this training is complete, Part 2 will begin in November.
Principles of Effective Dual Language Programs, Literacy Strategies for Language Learners in Bilingual Programs – PD Provider -Center for Applied Linguistics 16 leaders and up to 50 teachers will have the opportunity to receive this professional development. Part 1 of the training for leaders is complete, Part 2 will take place in November. If you are interested, please see M. Tukeva
Transformational Coaching – PD Provider – Bright Morning (Elena Aguilar) – 14 LEAP Leaders, Admin, Department Chairs and Coaches will have the opportunity to receive professional development in coaching strategies in a community of practice. This PD will occur on October 14th.
Our Shared Leadership Subcommittee on the ALT Team will be surveying staff and helping to develop a PD plan for the year.
The ALT Team met on September 27, and discussed professional development needs and plans. Their findings are found in this link. If you have thoughts or ideas about professional development needs, please contact any member of the ALT Team.
---
The Instructional Calendar is a living document that houses all the major curricular requirements, assessments, and schoolwide events. The Instructional Calendar is complete for the moment, however changes may be made and will be noted. If you have any requests for additions to the Instructional Calendar, please contact Mr. Magee,peter.magee@k12.dc.gov, maria.tukeva@k12.dc.gov or your SLC Administrator.
HEALTHY RELATIONSHIP & STI/HIV PREVENTION GROUP
I wanted to inform you that SIHLE (Sisters, Informing, Healing, Living, and Empowering) group will be starting October 6th during 9th and 10th grade lunch/recess (11:50am-12:30pm). This group is a Healthy Relationship and STI/HIV prevention intervention group based on social cognitive theory and theories of gender and empowerment. This group is specific for African American youth who identify as a woman of color. Ms. Carino will be coordinating the same group for Latinas called AMIGAS and that group will be after school. Please let me know if you would like to refer a student to this group. Should you have any questions or concerns, please do not hesitate to contact me.
MCIP at Columbia Heights Educational Campus
3101 16th Street N.W., Office A131
Email: oliany.mendez@k12.dc.gov
Website: https://checdc.org

My Project
Every day, I meet with 30 students for advisory. During this time, students work on their personalized learning time on the Summit Platform. On this platform, they take notes on the content and then take assessments for mastery at their own pace. These notebooks will help my students with their note-taking and keeping their notes organized. The goal is for students to take control of their own learning and gain skills that will help them when they go to college. We are also in need of some tissues not that we are entering the colder months.
Motivational Quote of the Week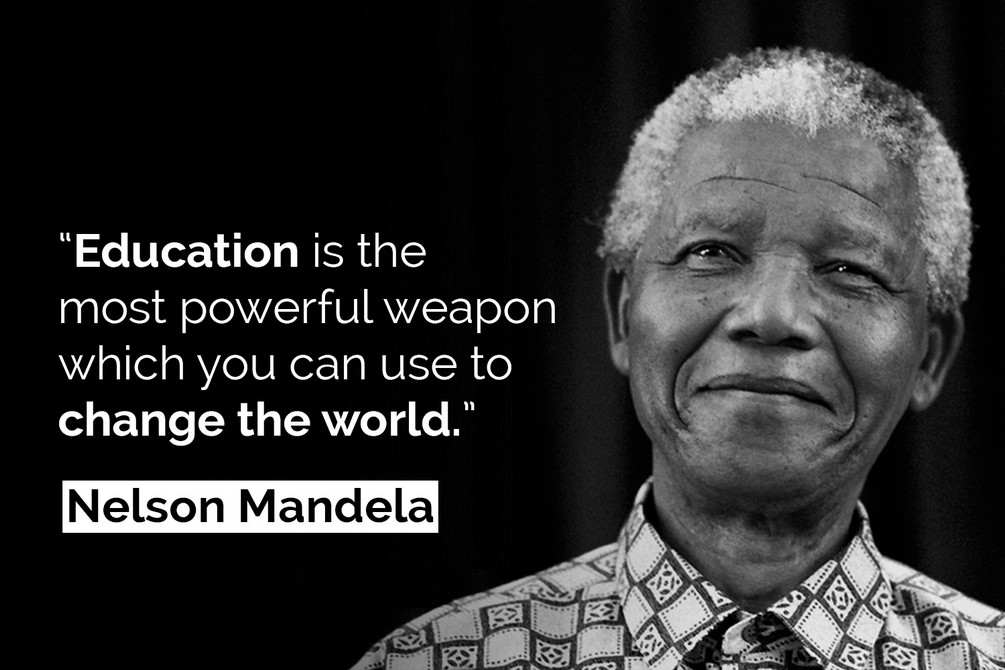 WHAT'S HAPPENING IN OCTOBER?
October is "National Anti-Bullying Month".
October 19,
2022
is
#UnityDay. Please wear ORANGE to recognize Bully Prevention Month and spread awareness
.
Here are some resources and articles regarding bullying.
Let's support and bring awareness to Breast Cancer ALL Month wearing something

PINK

as often as possible!
October

21

st

is PINK RIBBON DAY

. The culture team will provide everyone with a pink ribbon to wear that day.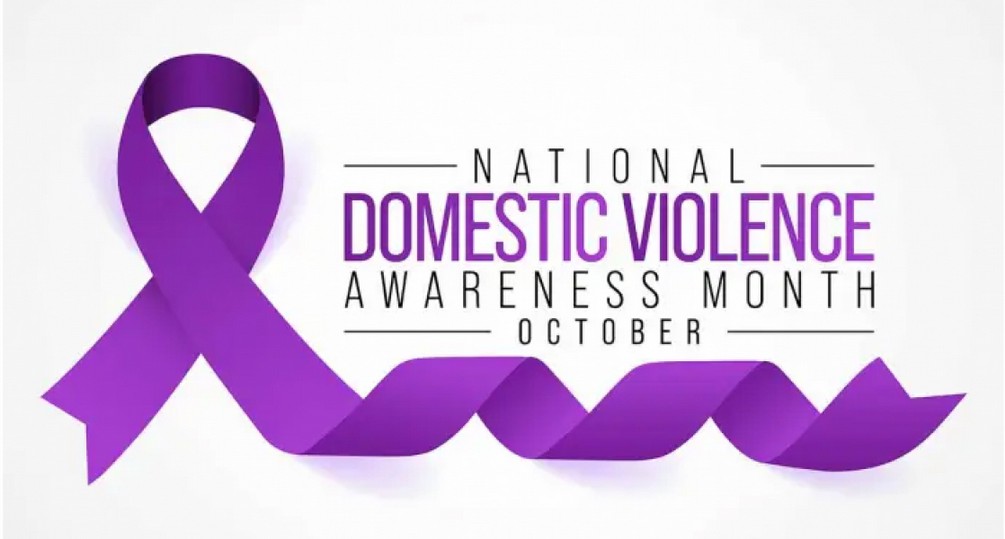 October is
also
Domestic Violence Awareness Month
(DVAM), and
it's
a chance to raise awareness and unite individuals and organizations working to prevent and end domestic violence across the country.
Here in DC, we honor DVAM with our
Spread Love DC
campaign, a unique way to engage community members, advocates, young people, and families to raise awareness and promote safety, respect, and accountability. Together, we can spread love and prevent domestic violence.
October 20
th
is PURPLE THURSDAY
!
M
ake a fashion statement that really says something: wear something purple in honor of survivors!
---
Lastly, October is the "unofficial-official" month for HOMECOMING!!! Wear your College/University swag to represent your school on Mondays this month!
There of course is an exciting Spirit Week planned for students October 17th-21st . Please participate as well with our students in Spirit Week!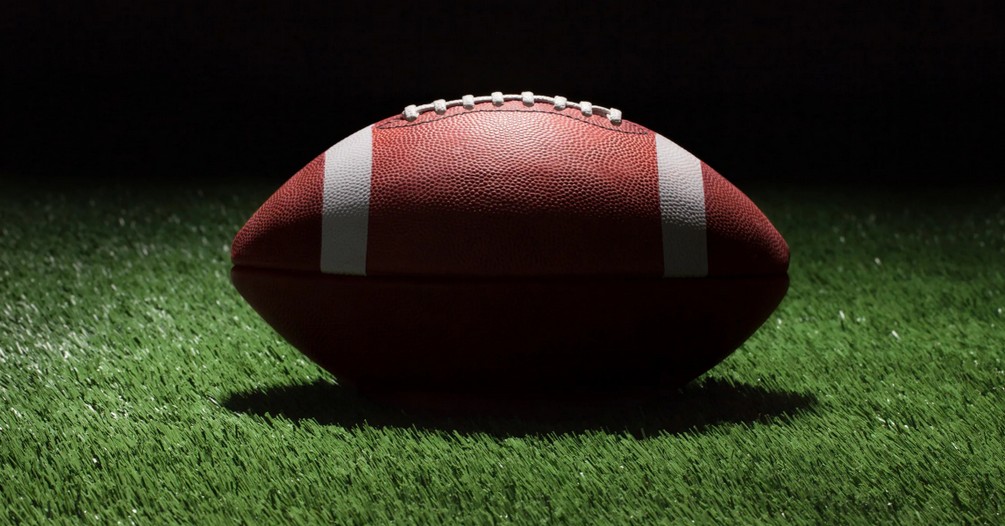 Are you ready for some Football!? Our Homecoming Football game is Friday, October 21st. Please be sure to come and support our Griffins at the game in your CHEC swag!!!
Lastly,
there
is also a
Homecoming Dance on
Saturday, October 22nd !!!
More details
regarding
these events are forthcoming
.
... Stay tuned!
---
Upcoming Friday PBIS Incentives (Please note that this schedule is tentative and is subject to change at the discretion of Culture Team Leaders.)
October
10th - Staff vs. Student (Sprit Week)
December
2nd - Cell Phone and Games
PBIS
Reminders and Celebrations

This past Friday we celebrated students that have achieved 200 points to-date on Kickboard.
This Friday September 30th, we will have a Culture Food Tasting Event!!
In celebration of Hispanic Heritage Month, the cultures of choice will represent countries in Central America.
Incentive Calendar (Fall Semester)
30th – Culture Food Option

10th - Staff vs. Student (Sprit Week)
2nd - Cell Phone and Games
Shout Out to the Top 10 Teacher KickBoard Leaders from 9/26-9/30:
Dwight Simon with 1,249 Positive Interactions

Omar Abusabha with 1,247 Positive Interactions

Mya Ferguson with 1,059 Positive Interactions

Ruben-Sabastian Brown with 1,009 Positive Interactions


Sandra Garcia Pinilla with 986 Positive Interactions
Kickboard norms reminder
15 interactions per class and 45 interactions per day




DO NOT deduct student dollars




Do not attempt to inflate the day of the incentive




Use the first 15 and last 15 of class to give dollars




Create in-class incentives (Do not deduct dollars)



STUDENT OF THE WEEK & MONTH
Please join in celebrating the following
Students of the Week!!
10th Grade, Daniel Cruz-Rodezno

10th Grade, Juan Bermudez
10th Grade, Imelda Grekonzi-Wosso
10th Grade, Michelle Hernandez
10th Grade, Darwin Grande Moreno
10th Grade, Azul Tiburicio
7th Grade, D'Angelo Brown
7th Grade, Avery Dixon
8th Grade, Darwing Pereira
8th Grade, Symone Caston
8th Grade, Delina Mokonnen
8th Grade, Matthew Chen
8th Grade, Steven Bonila
8th Grade, Hogen Huong
Please join in celebrating the following Students of Month for September!
9th Grade, Angela Duong

6th Grade, Yoni Lopez
Use the following forms for future submissions:
---
Here is where you will find weekly on-site and off-site trainings/PDs in Restorative Justice and Classroom Culture related offerings.
RESTORATIVE DC PD: Teaching and Learning Using Academic Circles
This workshop is specifically for teachers to review, practice, and learn how to use the circle process for teaching any academic subject. Participants will discuss creating culturally competent and trauma-informed flows and processes to support learning and sharing. We will discuss several strategies for teaching a variety of subjects to prepare students for learning, encourage students to share and exchange ideas, practice new concepts, explore problems, and more.
October 12at4:00 pm - 6:00 pm
---
This week the Culture Team would like to highlight Ms. Sharae Belton, one of our amazing 9th grade ELA teachers and leaders who also serves as the 9th Grade Academic Coordinator.
Ms. Belton is a" No-Nonsense Nurturer" genuinely invested in the well-being of all students. She is always willing to support wherever it is needed, whether it be a hall sweep or a shoulder to cry on, she is "all hands-on deck." She is well respected by staff and students and her classroom management is superb! Affectionately also known as "Ms. B", she consistently models our core values and CHEC's mission is to prepare students intellectually, emotionally, and ethically to thrive in a collegiate setting and beyond with the life-long purpose of active participation in global citizenship.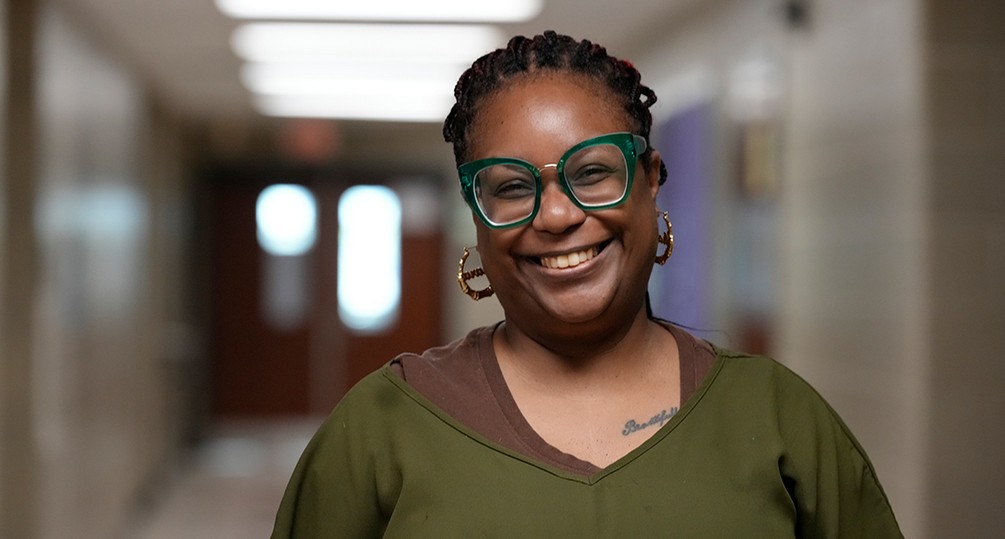 Ms. Belton's favorite quote that she also models is:
"
I'm no longer accepting things I cannot change. I'm changing things I cannot accept.
" -Angela Davis
THANK YOU, MS. BELTON, FOR ALL THAT YOU DO AND FOR BEING FEARLESS AND PASSIONATE!!!
Athletics are an integral part of the educational program and a means to accomplish the goals of education. Our athletic program exists for the welfare of students and the contributions it makes to their educational experience. Athletic participation builds self-esteem and confidence and provides the necessary tools for success. The interaction between individuals on the fields of sport teaches students the value of teamwork, while developing the proper competitive spirit, combined with a sense of fairness.
The HS FB team lost to Coolidge. The HS boys soccer team defeated McKinley Tech, tied SWW and lost to Bishop Ireton. The HS girls soccer team defeated McKinley Tech and lost to SWW. The HS volleyball team defeated Edmund Burke, Ballou, and Anacostia and lost to DCI. The middle school boys soccer team lost to Oyster Adams. The middle school girls soccer lost to Eliot-Hine. The middle school volleyball team defeated Sousa and McKinley Tech.
HS BSOC vs. Banneker at Riggs LaSalle @ 4:00
MS VB vs. Brookland at CHEC @ 5:30
MS BSOC vs. Eliot-Hine at CHEC @ 4:00
HS VB vs. SWW at Jackson-Reed @ 5:00
MS XC at XC Meet at Colmar Manor @ 12:00
HS BSOC vs. Coolidge at Riggs LaSalle @ 4:00
HS GSOC vs. Banneker at Cardozo @ 4:00
HS VB vs. Bard at CHEC @ 6:00
HS FB vs. Phelps at Cardozo @ 10:00am
---
Desmond Alexander, CAA
Columbia Heights Educational Campus
Bell/Lincoln Multicultural Schools
(202)939-7700 Ext: 5207 (office)