MS. CHIU AND MS. LING TEAM TEACH MATH
WEEK OF SEPTEMBER 26, 2022

MONDAY, SEPTEMBER 26, 2022
TUESDAY, SEPTEMBER 27, 2022
DOCUMENTARY - 10:00AM - SENIOR CLASS
WEDNESDAY, SEPTEMBER 28, 2022
SLC MEETING - 8:00-8:30 AM
DEPARTMENTAL PLANNING PERIOD MEETING
THURSDAY, SEPTEMBER 29, 2022
DEPARTMENTAL PLANNING PERIOD MEETING
FRIDAY, SEPTEMBER 30, 2022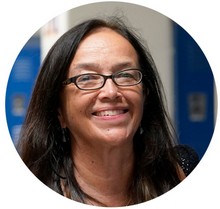 ---
CHEC CELEBRATES HISPANIC HERITAGE MONTH
This week's focus is on the phrase from the Mission,
"
All Columbia Heights Education Campus graduates will be prepared to succeed in college, careers and civic life as leaders in the quest for social justice and anti-racism.  Our scholars are self-motivated, intellectually curious critical thinkers who value multilingualism and diversity.
"
Thank you to all who have been contributing to our Hispanic Heritage Month Activities. Mr. Whitney has been having competitions on Fun Facts during lunch time – please join in for fun and prizes. The librarians Mr. Stewart and Ms. Falkenberg have wonderful resources to share. On Tuesday, September 27, at 10:00 am we will show an animated documentary about immigration, entitled, "Home is Somewhere Else." The film's directors will be present for a Question and Answer session after the film. The entire 12th grade class will be viewing the film, since it is related to a short story they are currently reading.
If you have ideas and access to resources to bring to our students and community, please contact a member of the Hispanic Heritage Month Committee (Dayra Flores, Heber Diaz, Katie Caneza Flores, Devin Whitney).
We have also changed the date for the Hispanic Heritage Month Assemblies, they will be October 13th for Middle School and October 14th for High School. If you would like to get involved, please see a member of the Committee.
The assemblies are a powerful culminating activity, however as a school committed to social justice and anti- racism, it is our mission to make sure our curriculum truly represents the many cultures of our students. Take a moment to reflect on your upcoming lessons and texts, to assess how well they reflect the diversity of our student body. This is something we must do, throughout the school year. Thank you!¡Gracias!
XQ REDESIGN UPDATE

Shout out to all Redesign Team members for a productive Design Team Meeting on last Wednesday. We had over 20 people participating, and we are so glad that the number of students engaged in the design process has increased dramatically. As described last week, we are forming 9 Innovation Teams, one for each of the Innovations in our Redesign – Youth CDC and Student Run Businesses, Expanded Community Partnerships, Expanded SEL and Mental Health Services, Food Equity, Paid Work Study, International and Domestic Travel Abroad, Interdisciplinary Projects Co-Designed by Students, and Flexible Schedule. In last week's meeting, we had people begin to develop aspiration statements for their innovation, in preparation for designing a prototype. If you would like to serve on one of the Innovation teams, please let us know! Each team will have staff and student co-leaders, and will be trained in the design process. Please come to our next Design Team Meeting, October 5 at 3:30 pm in the cafeteria.
This week Ms. Penn Pearson will continue having focus groups with a student from each advisory, by grade level, and will also be attending your SLC meetings to hear more ideas and feedback.
For attendance at Focus Groups or with Innovation Team meetings held after school we will offer Admin Premium, and up to 20 students who participate in the Innovation Teams will receive a $200 stipend and Community Service hours. Please speak with your students, and find students who would like to become involved in the design of one or more of the innovations.
If you are already implementing something in your practice or curriculum this year, that you think reflects the two big ideas, we would like to highlight them. Please send a description of your innovation or shift, and we will highlight it in the bulletin. If you are interested in one of the innovations, please contact Maria Tukeva, Principal, Ms. Krishunda Penn Pearson, Redesign Director, your SLC Administrator, or any member of the XQ Redesign Team. Please join the Redesign Team, and please reach out to interested students or parents!
---
TECHNOLOGY ROLL OUT - DIGITAL CITIZENSHIP
It is our priority to get technology into the hands of all students as soon as possible. We commend Mr. Tobias and the Tech/Ops Team for their hard work in working on this goal. In order to complete the process in a way that allows us to keep track of over 1500 devices, there are documentation and recording requirements. Last year, a significant number of devices went missing, or were damaged or broken, or not returned by students. We now need replacements for each of these, and must document what occurred. Each SLC administrator is responsible for working with his or her grade level to ensure that we have the correct data and status for all student devices. Last week, through your advisory, you received a spreadsheet that needs to be filled out for all students. Based on this, devices will be distributed, and replacement devices will be requested for those whose devices were lost, stolen or broken
Please see your SLC Administrator for questions and concerns. Thank you for supporting this process!
---
Shout out to Ms. Savage, Ms. Massoni, and Ms. Partelow for a great Senior Parent Night last week!

Shout out to Kapindi Kroma and the MCIP Board for kicking off our CHEC Mentors program with the first Mentor Training last week!

Kudos to Mr. Whitney for his lunch time fun facts for Hispanic Heritage Month!

Shout out to the Dean Team for their responsiveness and collaboration!

Kudos to the 10th Grade Team for their creative design of PLT and PLT Competitions!

Shout out to all members of the CHEC team for a great week 4!

Shout out to all teachers, department chairs and others who are covering classes while we wait for all staff to be onboarded!
---
MS. PLANTER'S ENVIRONMENTAL SCIENCE CLASS
In the fifth week of the school year we prepare to issue progress reports to students on next Wednesday, October 5. Progress reports are an important tool for communicating to parents and students how students are progressing in your class. In order to be effective, progress reports should reflect ongoing feedback you have been giving, and should not be a surprise to students or parents. A recommendation is to do a lesson on how you calculate grades, during this week. This can be done with a sample student with the name redacted. Then, do a 10 minute ASPEN check in in your class, having students look at their ASPEN page, and reflect on what they still need to complete to get a better grade. ASPEN check in's are powerful if they are done once a week, as it gets students in the habit of checking their grade. This week our students should be fully into the process of completing their first project, through the completion of check points and different components of the GRASPS. During the workshop portion of the class, students should be involved in peer revision, and sharing their work with their peers. They should become familiar with using the rubric to self assess and peer assess. Thinking of our Redesign Lens of Meaningful Engaged Learning, we can use the process of teaching to the GRASPS as a way of uncovering what students are most interested in, and allowing them some choice in how they complete the GRASPS.
By now, we should have completed diagnostics, so there should be flexible groupings in class, so that students are grouped in a way to support one another. For example, we want to make sure that students are grouped heterogeneously according to language level and/or Special needs designation.
Please build the norms and have them come alive in our class. For example, if you are doing a Socratic Seminar, you can emphasize Owning your Learning, or showing Respect and Empathy. Having a student serve as Process Observer and reflecting at the end of class is a great way to end the class.
Please reach out to SLC Administrators and Coaches for support and assistance.
With 9 class-days left until the school-wide administration of PSAT and SAT, a huge thanks to teachers collaborating in the completion of all BOY testing. Limited supplemental technology has made the completion of these tests a true team effort. One cannot not say enough about the communication, flexibility, and patience of team members in getting this work done.
This week will see a focus on completing Reading Inventory in 9th grade, SAGE testing in high school history classes, and STAR testing in the middle school. The STAR is similar to the Reading Inventory but seeks to assess reading levels in Spanish. Please continue to reach out to Mr. Magee for testing needs or questions.
Mr. Tobias for tech distribution.

Ms. Chiu for organizing the schedule for spare laptops.

---
The Instructional Calendar is a living document that houses all the major curricular requirements, assessments, and schoolwide events. The Instructional Calendar is complete for the moment, however changes may be made and will be noted. If you have any requests for additions to the Instructional Calendar, please contact Mr. Magee,peter.magee@k12.dc.gov, maria.tukeva@k12.dc.gov or your SLC Administrator.
We have some great Professional Development coming up, and you also have an opportunity to have input into our professional development for the year. These are all upcoming in September, with dates to be confirmed:
Training in Co-teaching Models and Best Practices
– PD Provider – Blue Engine - 20 co-teaching pairs (SPED-Gen Ed, ELA-SLA, SPED-DL, ESL-Gen Ed) will have the opportunity to participate in a Community of Practice and practice high leverage co-teaching strategies that result in effective differentiation. If you are interested, please see Ms. Ameyaw
Principles of Effective Dual Language Programs, Literacy Strategies for Language Learners in Bilingual Programs
– PD Provider -Center for Applied Linguistics 16 leaders and up to 50 teachers will have the opportunity to receive this professional development. If you are interested, please see M. Tukeva
Transformational Coaching –
PD Provider – Bright Morning (Elena Aguilar) – 14 LEAP Leaders, Admin, Department Chairs and Coaches will have the opportunity to receive professional development in coaching strategies in a community of practice. If you are interested, please see M. Tukeva
Our Shared Leadership Subcommittee on the ALT Team will be surveying staff and helping to develop a PD plan for the year.
MENTORING TRAINING AT CHEC
VIRTUAL STEM EXCHANGE & GLOBAL EDUCATION OPPORTUNITY
FOR 9-12TH GRADE STUDENTS DUE OCTOBER 1ST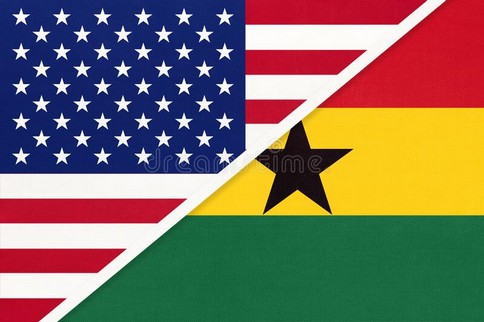 The World Smarts STEM Challenge is a virtual exchange program that supports STEM education in the United States and Ghana in collaboration with the DCPS Global Education programs. High school students from the Washington, D.C. metro area and secondary school students from across Ghana come together virtually to solve global issues in their communities with STEM solutions. The program improves STEM/ICT skills, strengthens cross-cultural communication, and develops global competence while enhancing students' enthusiasm and commitment to STEM learning and careers. Last cohort, Columbia Heights Educational Campus students, led by Ms. Angenette Planter, collaborated with Nkoranza Technical Institute students in Ghana to create prototype of a water powered vehicle to reduce emissions of carbon monoxides and carbon dioxides in the environment.
This week, we continue to celebrate Hispanic Heritage Month under the theme: "Unidos: Inclusivity for a Stronger Nation. Hispanic culture has impacted all faucets of American life. Some of its most notable figures excelled in large arenas such as sports, politics, art, and literature.
Here's an inspirational quote from one of the great figures in American sports: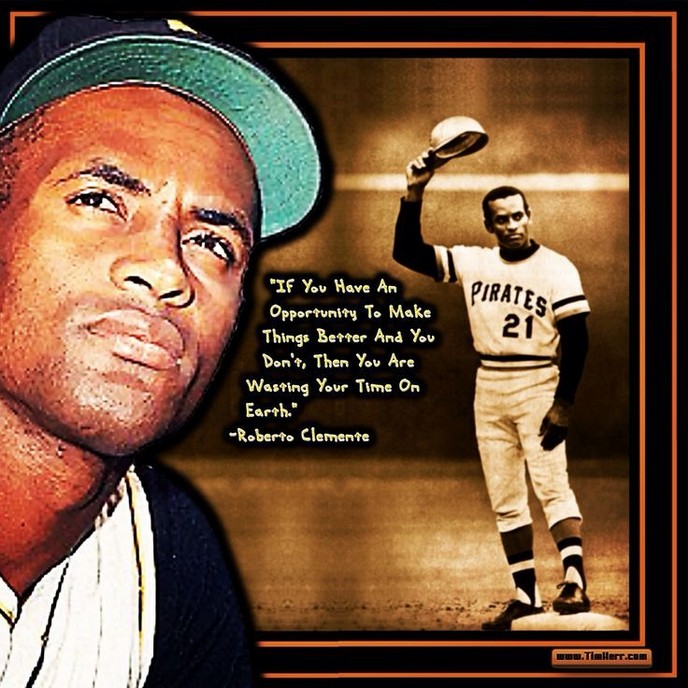 Learn more about the man behind the quote
here
.

This past Friday we celebrated students that have achieved 200 points to-date on Kickboard.
This Friday September 30th, we will have a Culture Food Tasting Event!!
In celebration of Hispanic Heritage Month, the cultures of choice will represent countries in Central America.
Incentive Calendar (Fall Semester)
30th – Culture Food Option

10th - Staff vs. Student (Sprit Week)
2nd - Cell Phone and Games
15 interactions per class and 45 interactions per day




DO NOT deduct student dollars




Do not attempt to inflate the day of the incentive




Use the first 15 and last 15 of class to give dollars




Create in-class incentives (Do not deduct dollars)



Here is where you will find weekly on-site and off-site trainings/PDs in Restorative Justice and Classroom Culture related offerings.
DCPS Strategic Plan Community Listening Session (2 of 5) @ Ron Brown HS
For all DCPS stakeholders, this is an opportunity to come together in a large group setting to learn, reflect and share feedback with DCPS.
STUDENT OF THE WEEK & MONTH

Student Support Forms:
Athletics are an integral part of the educational program and a means to accomplish the goals of education. Our athletic program exists for the welfare of students and the contributions it makes to their educational experience. Athletic participation builds self-esteem and confidence and provides the necessary tools for success. The interaction between individuals on the fields of sport teaches students the value of teamwork, while developing the proper competitive spirit, combined with a sense of fairness.
SEPT. 23, 2022: BELL VS. RON BROWN GAME. SCORE 41-0
LINCOLN

BSOC: 0 - 1 - 1
GSOC: 0 - 2

VB: 1 - 0

The HS FB team defeated Ron Brown. The HS boys soccer team lost to Jackson-Reed. The HS girls soccer team defeated Coolidge. The HS volleyball team defeated Eastern. The middle school boys soccer team tied Stuart Hobson but lost to Deal. The middle school girls soccer lost to Stuart Hobson and Deal.
MONDAY:
HS GSOC vs. SWW at The Fields at RFK @ 4:00
HS BSOC vs. McKinley Tech at McKinley Tech @ 4:00
MS VB vs. Sousa at Johnson @ 4:30
HS VB vs. Edmund Burke at Edmund Burke @ 4:00
TUESDAY
MS GSOC vs. Eliot-Hine at Randall @ 3:30
HS VB vs. Ballou at Cardozo @ 5:00
WEDNESDAY

HS XC at Jenkins Invitational at Armed Forces Retirement Home @ 1:00
HS GSOC vs. McKinley Tech at McKinley Tech @ 4:00
MS VB vs. McKinley Tech MS at Jefferson @ 4:30
HS VB vs. DCI at CHEC @ 4:30
MS GSOC vs. Ida B. Wells at CHEC @ 4:00
HS BSOC vs. Bishop Ireton at Bishop Ireton @ 4:30
MS BSOC vs. Oyster Adams at CHEC @ 5:00
HS VB vs. Anacostia at Jackson-Reed @ 5:00
FRIDAY:
HS FB vs. Coolidge at Coolidge @ 6:00
---
Desmond Alexander, CAA
Columbia Heights Educational Campus
Bell/Lincoln Multicultural Schools
(202)939-7700 Ext: 5207 (office)