WEEK OF SEPTEMBER 5, 2022

MONDAY, SEPTEMBER 5, 2022

LABOR DAY (SCHOOL IS CLOSED)
TUESDAY, SEPTEMBER 6, 2022
WEDNESDAY, SEPTEMBER 7, 2022
SLC MEETING – 8:00 – 8:30 AM
DEPARTMENTAL PLANNING PERIOD MEETING
THURSDAY, SEPTEMBER 8, 2022
DEPARTMENTAL PLANNING PERIOD MEETING

FACULTY MEETING 3:30-4:30 IN PERSON - CAFETERIA
FRIDAY, SEPTEMBER 9, 2022
SEPTEMBER 14 - 10AM & 5:30PM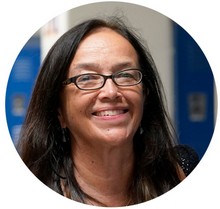 ---
This week's focus is on the phrase from the Mission,
"
Socio-emotional learning, empathy and restorative practices are the foundations of our school climate and culture. We foster a growth mindset and find joy and purpose in learning and collaborating. We value student choice and voice.."
."
Once again, the CHEC team has shown the power of collaboration and commitment, as we were able to welcome 1500 students into our building, checking test results, providing schedules, and authentically welcoming students and parents. By 9:30 am, all students were in class! Congratulations and thank you to all for making this possible!
Thank you to all for creating a first week that was full of warmth, joy, and learning, as we welcomed all of our students and staff "home." Your willingness to engage with students in a different way, truly embracing the concept of our norms and building student voice as part of the norms, created a different and more authentic feeling and atmosphere.
A
s we enter our second week, we can strengthen norms by practicing them, and exploring different applications of them in our content and classes. Let us truly build a community of learners, and make the classroom a safe place for students to take ownership of our norms and values.
---
PARCC SCORE UPDATE
DCPS released PARCC Scores on Friday, and as you may have heard or read, there were declines in all subjects and all grades. As a school, CHEC experienced those same declines. We will look at the data closely in SLC and Department, however some high level trends are:
ELA – Percent Proficient in 2022 – 27%
Percent Proficient in 2019 – 36%

Percent Proficient in 2018 – 25%

Percent Proficient in 2016 – 19%

Percent Proficient in 2015 -13%

Percent Proficient in 2017- 24%
So although this was a decline of 9% from 2019, the 2022 results were higher than any of the previous four years, which is a positive indicator. There was some variation among grades in actual proficiencies, but the trend held across grades.
Math – Percent Proficient in 2022 – 10%
Percent Proficient in 2019 – 21%

Percent Proficient in 2016 -5%

Percent Proficient in 2018 -20%

Percent Proficient in 2017 – 14%

Percent Proficient in 2015 -8%
This represents a decline of 11% from 2019, and also a decline from 2018 and 2017, which shows a more significant challenge, and also mirrors trends nationwide
There are some interesting trends among sub-groups with EL's dropping 5% as compared to a 10% decline for Non El's, and a slight narrowing of the achievement gap in ELA. In Math EL's dropped 3% in Math, and Non EL's dropped 15%, with a significant narrowing of the achievement gap.
For Special Education students, there was also a slight narrowing of the achievement gap in ELA with SPED students declining by 6% in proficiency compared to Non-SPED declining by 8%. Similarly in Math, SPED students declined by 7% (although 0% were proficient in 2022) and non Sped dropped 11%.
As educators we know the decline in test scores was a national trend, and that test scores are not the sole determinant of student progress. We also know that we are accountable for analyzing our results, student by student, and designing approaches and practices so that each student can progress. We will share all student by student data, as well as the overall data, with SLC's and Departments. We cannot let our results either discourage or overwhelm us. Let's use them as a way to analyze our data, set SMART goals, and design innovative approaches and incremental assessments so that we can achieve success for all students.
---
XQ REDESIGN UPDATE
Thank you to all who attended our meeting on last Wednesday! We had several new members join, and we are very excited to welcome all interested team members. I know that with the start of school, it is difficult to wrap our heads around a Redesign process. Because it is the beginning of the year, though, we are able to be more flexible, and to see things from a different perspective, as are our students. The process of redesign is a constant one, and we are using the XQ Design Principles of Mission and Culture, Youth Voice and Choice, Meaningful Engaged Learning Experiences, Caring Trusting Relationships, Community Partnerships, and Flexible Use of Time, Space and Technology as lenses to guide our decisions and programming this year. In this week's Faculty Meeting (September 8), we will continue a process of engaging all stakeholders by focusing on the "why" for our Redesign. Our Redesign is centered on two transformative and connected Big Ideas – "Our students are designers of their learning and destinies", and "Our School is designed as an economic enterprise that provides a pathway to financial sustainability and generational wealth for our students and their communities."
How and why did the Redesign Team arrive at those Big Ideas? What innovations and bold new practices will help us live those Big Ideas? We will be sharing the entire application eventually, but because it is rather long and extensive, we are going to process the different parts of it incrementally. Since we are focused on the "Why" please read an excerpt from our application, Our Case for Change. ..\..\..\..\..\..\..\CHEC Development Dropbox\Maria Tukeva\Documents\XQ + DC 21-22\Excerpt from CHEC August 2022 DC+XQ Application - Our Case for Change.pdf During the faculty meeting, we will have an Open Space Technology, featuring tables for the key design innovations, and staff will be able to choose which innovation they would like to explore in more detail.
If you are implementing something in your practice or curriculum this year, that you think reflects the two big ideas, please contact your SLC Administrator, Ms. Krishunda Penn Pearson, Redesign Director, Maria Tukeva, Principal, or any member of the XQ Redesign Team. Please join the Redesign Team!
---
TECHNOLOGY ROLL OUT
It is our priority to get technology into the hands of all students as soon as possible. We commend Mr. Tobias and the Tech/Ops Team for their hard work in working on this goal. In order to complete the process in a way that allows us to keep track of over 1500 devices, there are documentation and recording requirements. Last year, a significant number of devices went missing, or were damaged or broken, or not returned by students. We now need replacements for each of these, and must document what occurred. Each SLC administrator is responsible for working with his or her grade level to ensure that we have the correct data and status for all student devices. Last week, through your advisory, you received a spreadsheet that needs to be filled out for all students. Based on this, devices will be distributed, and replacement devices will be requested for those whose devices were lost, stolen or broken. For this week, the schedule is as follows:
Tues, 9/6 – 9am to 2pm : 9th grade, 10th grade

Tues, 9/6 – 2pm to 3:30pm : all other grades other previously unclaimed express pick-up devices (all grades)

Wed, 9/7 – 9am to 12noon : 6th grade

Wed, 9/7 – 12noon to 3:30pm : All other grades, other previously unclaimed express pick-up devices (all grades)

Thursday, 9/8 – 9am to 3:30pm : All other grades -other previously unclaimed express pick-up devices (all grades)

Friday, 9/9 – do distribution scheduled : inventory and paperwork day
Please see your SLC Administrator for questions and concerns. Thank you for supporting this process!
---
Shout out to all members of the CHEC team for a great week 1! There was teamwork, collaboration, and full engagement in Opening week, with collaboration, positivity and support!

Shout out to the Counselors for their amazing work on student schedules!

Shout out to the Ops Team for getting our building ready!

Shout out to all teachers, department chairs and others who are covering classes while we wait for all staff to be onboarded!

Kudos to Ms. Planter, Ms. Belser and Ms. J, Ms. Roman, Mr. Fuentes and Ms. Reyes, for welcoming the film crew from Standing Ovation into their classes on Wednesday! The crew was filming first week footage on how DCPS is welcoming students back!

Shout out to AP Boone and the Dean Team for our Opening School Norms Town Halls during the first 10 minutes of lunch for all students!

Kudos to Mr. Haddad for presenting as an Olympic historian during a Symposium honoring the victims of the 1972 terror attack at the Munich Olympics. Mr. Haddad's book on the subject was featured!
---
Meet Our Instructional Coaches
Role: High School Instructional Coach (multidisciplinary)
About Me:
My name is Heber Diaz, I am from Washington, DC and graduated from CHEC in 2011. I have been back at CHEC as a social studies educator since 2016. For the past three years I was a member of the High School Dual Language team. You will also find me doing lots of work for our annual Scholarship Gala! I love photography. cinematography, music, cooking and traveling. I feel passionate about our school, our mission, and our community and partners in Columbia Heights. Ask me about the history of CHEC and the history of Black and Brown excellence in DC!
What I look forward to this year:
This year I am looking forward to helping foster a culture of achievement among students and teachers, and to helping teachers feel supported in the process. We are our students' biggest champions!
---
Role:
Socio-Emotional Learning (SEL) Instructional Coach
About Me:
Hi! My name is Jovanda Warren. I am originally from Illinois but have resided in Washington DC for the last ten years. This is my sixth year at CHEC, where I have acted as an AP Literature and Language teacher (shoutouts to MSB!). I enjoy gardening, yoga, reading, and being with friends and family. I am fiercely dedicated to ensuring the emotional and academic well-being of our students and faculty, and show this dedication through my role and the CHEC Equity team. Find me in the hallways for anything you need, and I am happy to help!
What I'm looking forward to this year:
This year I am looking forward to supporting our faculty and students in building strong relationships and a joyful school community. Please use me as a resource!
---
Name: Dr. Noel Emilius
Role:
English learner (EL) co-teacher and instructional coach
About Me:
Hi. My name is Noel Emilius. I am from New Jersey originally but then taught for 3 years in Massachusetts. Later I moved down to DC where I have been living for 10 years. I have taught 10th grade English at CHEC for 10 years as part of the fantastic dual language academy. I believe strongly in our school's mission to create equitable curriculum and educational experiences for our students which prompted me to get a doctorate in teaching EL students in mainstream classrooms. When not at school, I am on the search for the best funfetti cake in the DMV or in Vermont with my family.
What I'm looking forward to this year: This year I am looking forward to working with our phenomenal staff, learning about a new content areas, and seeing our EL students succeed in all of their classes.
---
Name: Mrs. Jacqueline Vialpando-Strickland
Role: Instructional Coach/ Curriculum Designer/ New Teacher Mentor
About me: Keep It Simple and Silly with a sprinkle of fun to learn, understand and thrive. My experiences from the classroom, community and national work have prepared me to serve and be a steward of the Latino and African American communities in the distinct locations where I have taught and worked; Austin, Texas, Los Angeles USD, Phoenix/ Roosevelt District, Montgomery County, and DC Public Schools. NM is home.
What I'm looking forward to this year: Redesigning what learning and teaching looks like, feels like, and sounds like from the perspective of our students and families will be an exciting and great collaborative feat for us. Save the Date for Students and Parent creations with Teachers in Fall 2022 and Spring 2023.
In the second week of the school year we continue to create relationships, memories, and discuss and practice our norms and ways of working with our students. We now build on this by engaging students in our content in a way that sparks their interest and motivation. The key way to do this is to pitch your first GRASPS in such a way that it allows students some choice in product, as well as an opportunity to provide feedback on what they are most excited to learn. Have students read the GRASPS, and do a Wow's and Wonders protocol. This will allow you to see what they want to learn, and make any modifications necessary to provide them with choice and voice.
The second week should also have a strong focus on practicing routines and rituals aligned to the norms. How do students enter your room? What do they do when they enter? What is the routine for handing in work? For Group Work, For leaving the classroom? All of these should be modelled and discussed explicitly as a part of your norms work.
During the second week, we are beginning to administer diagnostics, so we know how to align our instruction to meet student needs. Make sure you let students know that diagnostics do not carry and grade, and that they should do their best, but not worry about the results, because it is a tool for growth. The diagnostic should not be so difficult and rigorous that students give up on it – that would not render valid data on student needs.
Please reach out to SLC Administrators and Coaches for support and assistance.
---
The Instructional Calendar is a living document that houses all the major curricular requirements, assessments, and schoolwide events. The Instructional Calendar is complete for the moment, however changes may be made and will be noted. If you have any requests for additions to the Instructional Calendar, please contact Mr. Magee,peter.magee@k12.dc.gov, maria.tukeva@k12.dc.gov or your SLC Administrator.
We have some great Professional Development coming up, and you also have an opportunity to have input into our professional development for the year. These are all upcoming in September, with dates to be confirmed:
Training in Co-teaching Models and Best Practices
– PD Provider – Blue Engine - 20 co-teaching pairs (SPED-Gen Ed, ELA-SLA, SPED-DL, ESL-Gen Ed) will have the opportunity to participate in a Community of Practice and practice high leverage co-teaching strategies that result in effective differentiation. If you are interested, please see Ms. Ameyaw
Principles of Effective Dual Language Programs, Literacy Strategies for Language Learners in Bilingual Programs
– PD Provider -Center for Applied Linguistics 16 leaders and up to 50 teachers will have the opportunity to receive this professional development. If you are interested, please see M. Tukeva
Transformational Coaching –
PD Provider – Bright Morning (Elena Aguilar) – 14 LEAP Leaders, Admin, Department Chairs and Coaches will have the opportunity to receive professional development in coaching strategies in a community of practice. If you are interested, please see M. Tukeva
Our Shared Leadership Subcommittee on the ALT Team will be surveying staff and helping to develop a PD plan for the year.
MENTORS NEEDED FOR CHEC STUDENTS
click on image to play video
DC BATTER UP! SELECTS MARIA TAPIA-CASARRUBIAS
AS RECIPIENT OF 2022 KOCZELA COLLEGE SCHOLARSHIP!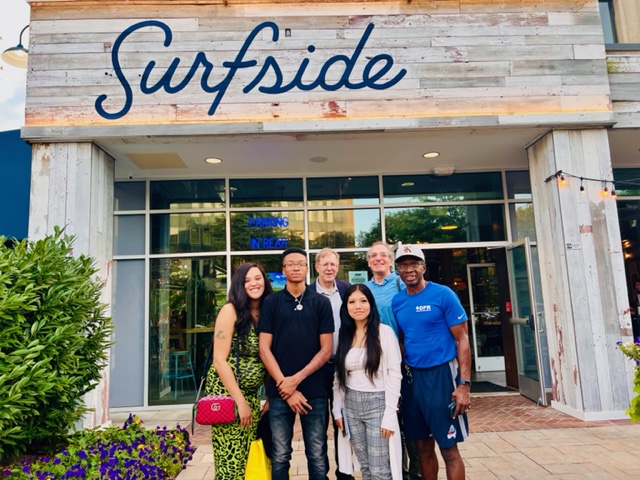 From left to right, Taj's Mom, Taj, DC Batter Up! Treasurer Mark Whitener, Maria, me, and DC Batter Up! Board member and city recreation official Gerard Hall.
Short bio of Maria Tapia-Casarrubias: Maria's family moved to DC from Mexico when she was a child. She attended CHEC and graduated in the top 10% of her class. She played softball and was active in the STEM Ready program, Destination DC, and the LearnServe program. Maria was accepted at several colleges and will attend Nancy Pelosi's alma mater, Trinity University, where her goals include attaining financial stability. The scholarship this year is valued at $1,500.
Learn more about the history and programs of DC Batter Up! here: www.dcbatterup.org.
VIRTUAL STEM EXCHANGE & GLOBAL EDUCATION OPPORTUNITY
FOR 9-12TH GRADE STUDENTS DUE OCTOBER 1ST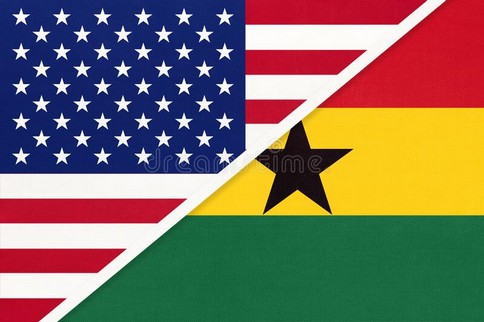 The World Smarts STEM Challenge is a virtual exchange program that supports STEM education in the United States and Ghana in collaboration with the DCPS Global Education programs. High school students from the Washington, D.C. metro area and secondary school students from across Ghana come together virtually to solve global issues in their communities with STEM solutions. The program improves STEM/ICT skills, strengthens cross-cultural communication, and develops global competence while enhancing students' enthusiasm and commitment to STEM learning and careers. Last cohort, Columbia Heights Educational Campus students, led by Ms. Angenette Planter, collaborated with Nkoranza Technical Institute students in Ghana to create prototype of a water powered vehicle to reduce emissions of carbon monoxides and carbon dioxides in the environment.

This year, our district has provided every single teacher with a new Smart Board. Smart boards are a great interactive way to get students engaged with mathematics. Because of this new technology, I will be updating my lessons to be more compatible with the SmartBoard. However, this will take time. Luckily, many amazing math teachers have created resources to share. I will use these gift cards to purchase fun math activities that can be used interactively with our new smart board and engage students in a thoughtful and meaningful way.
WELCOME HOME CHEC FAMILY!
Week 1 of SY 2022-23 is officially in the books and we are overjoyed to have kicked off the new school year with a bang!
Did you see some of these new faces on campus this week? What about some old ones?
.

If not, keep your eye out because thise week we are officially welcoming the following members of the culture team!
Beatriz Iglesias – Dean of Students

Monica Henderson – Dean of Students
CHEC HAPPENINGS
Weekly our goal is to share important news updates on CHEC 'Happenings': Norms Updates, Health (E.g. Covid) updates, PBIS (E.g. Kickboard) updates, and Celebrations (E.g. Awareness Months, Student(s) of the Week/Month, etc..).
The Bell Griffins officially kicked off the football season with an AMAZING 51- 0 win over Eastern Senior Highschool Friday evening! If you see any of the players on campus this week make sure to give them a shout out in person =)
The Culture Team ended last week with its first school wide incentive for the year. After a great week of reacclimating to the norms and demonstrating how they live and breathe in our classrooms and common spaces, students were treated with nearly 1000 popsicles during their lunches. Shout out to all the students that were apart of celebrating with us and helping out with the distribution. We couldn't have done it without you.
Norms Temperature: Weekly we will highlight how we are 'warming' towards our school norms. During Week #1 each grade level will receive presentations on Norms in Common Areas, in addition to norms being taught during each period.
*
Please take a moment to memorize and post norms in your classroom/office
.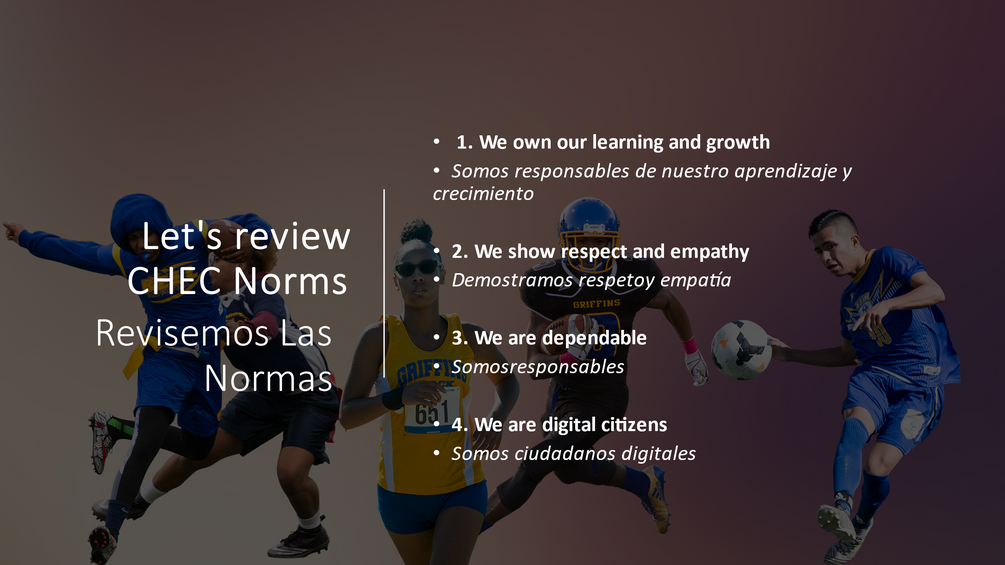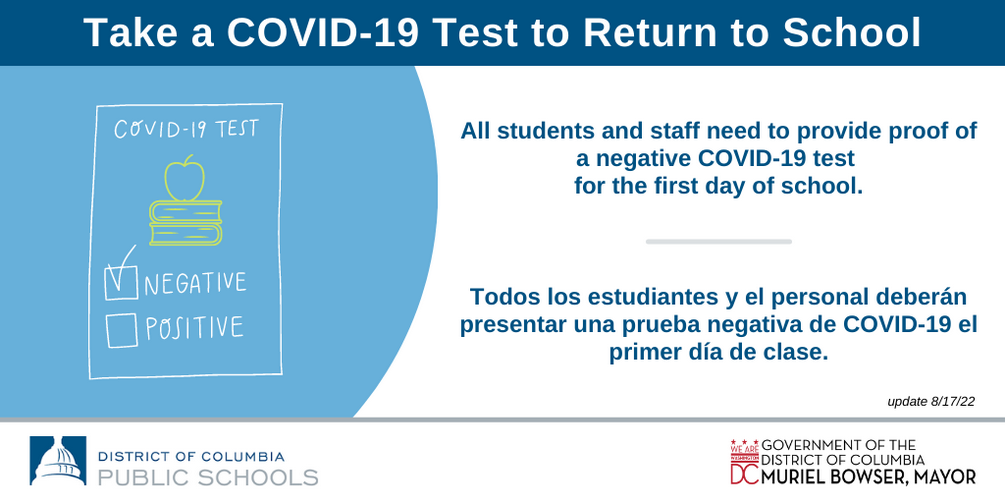 PBIS: A Kickboard rollout, training and sign-ups will begin this week for staff and stuffs. More info to come….
Incentive Calendar (Fall Semester)
30th – Culture Food Option
10th - Staff vs. Student (Sprit Week)
2nd - Cell Phone and Games
15 interactions per class and 45 interactions per day




DO NOT deduct student dollars




Do not attempt to inflate the day of the incentive




Use the first 15 and last 15 of class to give dollars




Create in-class incentives (Do not deduct dollars)



Here is where you will find weekly on-site and off-site trainings/PDs in Restorative Justice and Classroom Culture related offerings.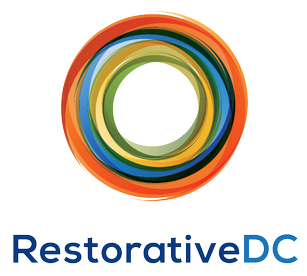 Here are a few reminders of Rituals and Routines to being Week#2: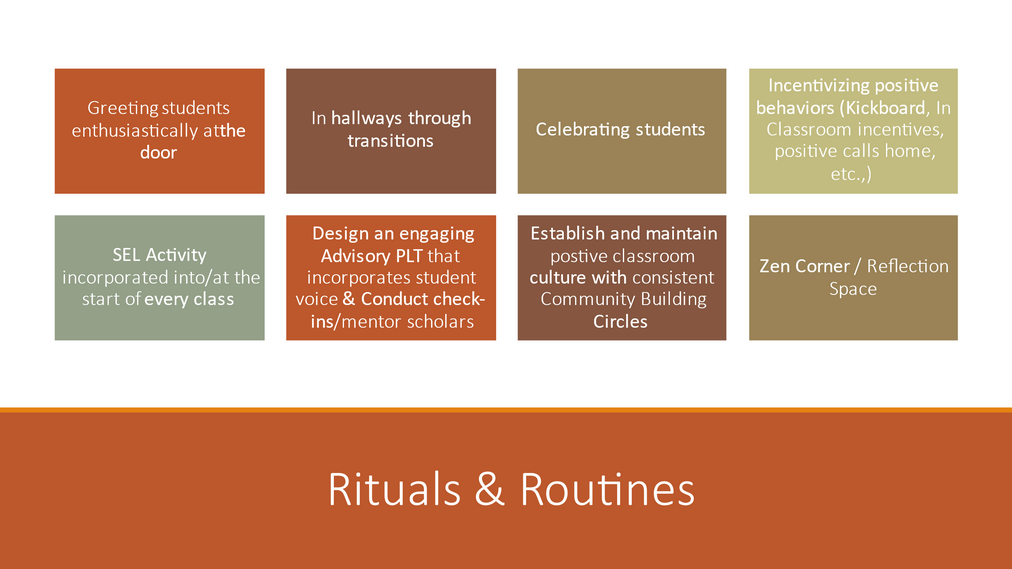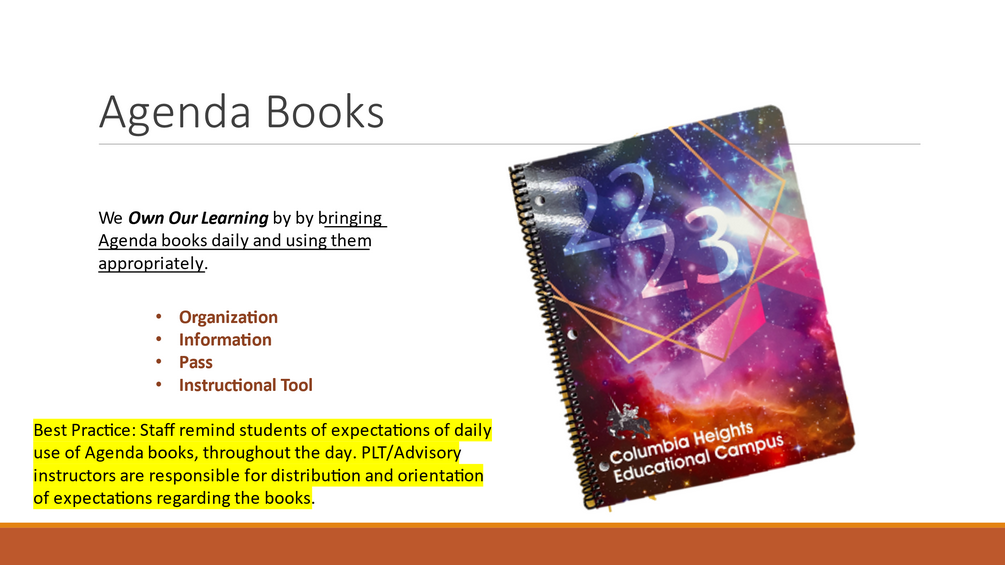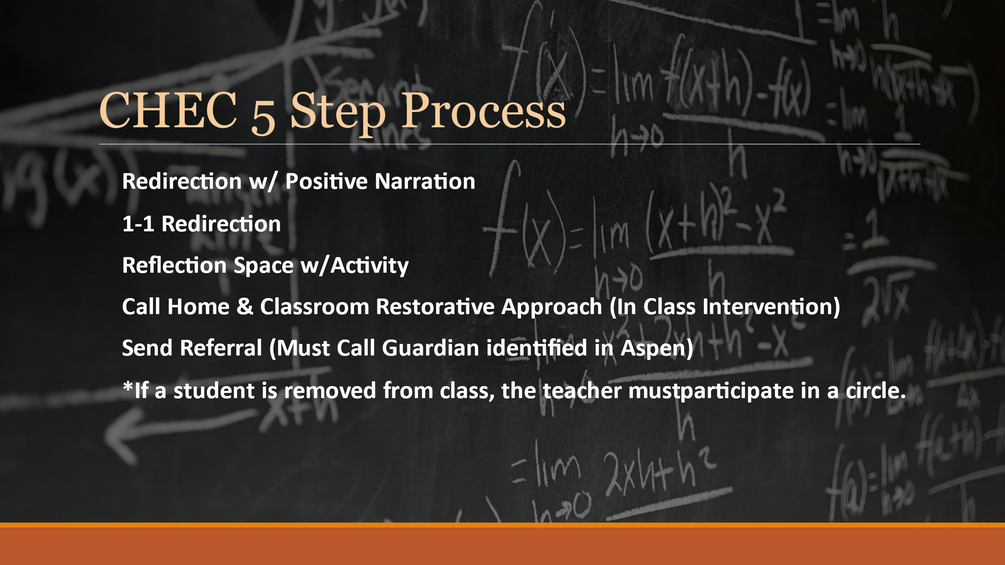 STUDENT OF THE WEEK & MONTH
Weekly teachers should nominate students
who have excelled in their class during that week. These nomination includes academic and/or behavioral acceleration. In addition, these nominees upheld CHEC's PRIDE:
Professionalism, Respect, Integrity, Diversity and Excellence!
Please be sure to complete by 5pm every Thursday.
Use the following forms:

Student Support Forms:
Again, welcome to SY 2022-23!
Athletics are an integral part of the educational program and a means to accomplish the goals of education. Our athletic program exists for the welfare of students and the contributions it makes to their educational experience. Athletic participation builds self-esteem and confidence and provides the necessary tools for success. The interaction between individuals on the fields of sport teaches students the value of teamwork, while developing the proper competitive spirit, combined with a sense of fairness.
LINCOLN

BSOC: 0 - 0
GSOC: 0 - 0

VB: 0 - 0

The HS FB team defeated Eastern. HS games will begin to take place this week for most of the rest of our fall sports. MS fall sports will continue to practice this week.
---
MONDAY:
TUESDAY
HS BSOC vs. EL Hayens at EL Haynes @ 4:30pm
HS GSOC vs. DCI at Ft. Stevens @ 4:00pm
HS VB vs. Jackson-Reed at Jackson-Reed @ 5:00pm
FRIDAY:
HS BSOC vs. DCI at CHEC @ 4pm
SATURDAY
FB vs. Thomas Jefferson at Cardozo @ 6pm
---
---
Desmond Alexander, CAA
Columbia Heights Educational Campus
Bell/Lincoln Multicultural Schools
(202)939-7700 Ext: 5207 (office)