COLLEGE SCHOLARSHIPS & ACCEPTANCES, AS OF 3/6/2023
MONDAY, MARCH 6, 2023

SLC Morning Meetings
ALT Team Meeting – 3:30 pm Middle School Library
SLC Morning Meeting/MTSS Meetings
Departmental Planning Period Meeting
THURSDAY, MARCH 9, 2023

Parent Teacher Conference Day
District Led PD Day – see sites in PD section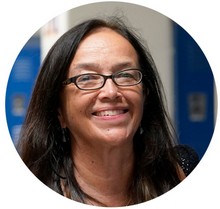 ---
This week's focus is on the entire CHEC Mission Statement, together with the focus of our Redesign,
"We trust one another to continually improve our practices."

On this Thursday, we will welcome all parents to Parent Teacher Conference Day. As always, our goal is to ensure that parents feel welcomed, heard and responded to. Use this valuable time to build a stronger relationship with each parent. In order to trust us, parents need to feel that they are getting to know us. As you prepare for meeting with parents, plan to enter the conversations from a point of empathy. Engage parents in an authentic conversation about how their wishes and hopes for their child's progress in your class. Find out their questions and concerns. A posture of listening and reflection will build trust and openness. From that point, as you share student progress, please be sure to identify both strengths and areas of growth, for all students. Just as you share your feedback on each parent's child, ask for their feedback based on what they have heard that their child experiences in your class. Ask them for what they would like to see in the curriculum and how we can make it more relevant to their child's interests. By asking for feedback from teachers, we are building communication and a posture of true partnership.
In closing your conversations, make a goal to continue communication, either by Kinvo, Remind, or phone. You can also set up home visits at this time. We also want to remind parents to re-enroll for next year! Re-enrollment starts March 31st!
Thank you team, for all you do, and have a wonderful parent teacher conference day!
XQ REDESIGN UPDATE

"How might we reinvent how we do school using Design Thinking?" On Friday, our team presented a summary of our progress so far with our redesign model to the Design Lab and three other cultivation schools. We then had extended planning time for our two new Design Sprints – Career and College Pathways, and Socio-Emotional Learning and Mental Health. We had a high level of engagement, and look forward to sharing progress. We now have four schoolwide design sprints, and five SLC design sprints, all aligned to one of the pillars of our model. Our Big Idea is "We are all designers of our Learning and Destinies." Our three pillars are, "CHEC is a hub of innovation, designing for the needs of the school and community, Students are designers of relevant, rigorous, multicultural learning experiences, and Students are designers of their wellness journey."
As we become more immersed in the design thinking process, it becomes clearer that we will change as individuals, our roles will change, and the overall organization must change as well. "As the appetite for the design thinking toolkit and methodology spreads, the challenge for the organization shifts from encouraging and enabling people to try it, to scaling it. In order for everyone to design, everyone needs to achieve literacy in design thinking, a significant challenge for people raised in an analytic world. But scaling involves more than providing training. It requires the development of other structures and resources: decision autonomy to conduct experiments, access to stakeholders for study and co-creation, and a culture willing to manage risk instead of avoiding it. It also involves the creation of an infrastructure to guide the process and a willingness to rethink what we measure and how." Design Thinking for the Greater Good, LIedtka.
Another small win is evidence of how design thinking is uniting our conversations and how we are addressing student needs. In last week's Courageous Conversations, the prompt focused on food equity, and how our many of our students experience food insecurity. One of our Design Teams is explicitly focused on Food Equity, and while there has been some progress, there is still much to be done, and this conversation brought to light even more data that can support the Design Team's work. The Design Team has a meeting with Sodexo, the food vendor, on Tuesday, and will be able to share feedback.
There are multiple opportunities to design your learning in relation to Design Thinking. In addition to the learning we are doing in SLC's and different departments, there is the on-line course we have offered. If you would like to attend additional courses or professional development opportunities, please reach out to Ms. Tukeva or Ms. Penn. We will also be beginning a book study group on Experiencing Design, The Innovators Journey, by Liedtka, Hold and Eldridge. If you want to join, please let us know, and we will purchase the book for you. There will be Admin Premium for Book Study Participation.
---
NEW FIELD TRIP PROTOCOLS
Field Trip Office Hours for Trip Sponsor Role (Week of 1/23 and ongoing)
All field trips taking place after January 3, 2023, must be entered via the new Field Trip QuickBase app. The Field Trip QB User Guide and additional resources are available in the DCPS Way Field Trip Folder.
Before loading the trip onto the App, please still fill out the CHEC Internal Field Trip Form and get it signed before proceeding.
Shout out to the Equity Team and all Facilitators for another great Courageous Conversation! Ms. Warren, Ms. Zuccarello, Ms. Cates Bristol, Mr. Williams, Ms. Nimer, Ms. Reyes, Mr. Hunter, Ms. Ward, Mr. Talarico, Ms. Helme, Ms. Weiss, Ms. Menendez, Ms. Ameyaw, Mr. Bellido, Ms. Marshall, Ms. Hall, Ms. Falkenberg, Ms. Devargas, Mr. Diaz, Ms. Kahasay, Ms. Martinez, Ms. Ling, Ms. Mintz, Ms. Lewis, Ms. Vasquez, Mr. Boone, Ms. Hogan, Ms. Riesenberg, Ms. Eslava!!

Shout out to all members of the Design Sprints who attended the XQ Design Day – Ms. Penn, Ms. Freshley, Ms. DeVargas, Ms. Pugh, Ms. Weiss, Isaiah McVea, Atheo Fussell, Michelle Hernandez, Krislyn Rushing, Noelia Mendoza, Adel Shephard Phipps, Abide Kao, Ms. Lewis, Mr. Hearn, Mr. Aguilar, Ms. Alvarado, Ms. Riesenberg, Mr. Edmonds, Ms. Bryant, Amor Dixon, Mr. Johnson, Mr. Onley, Ms. Ramirez and Ms. Jaffee!!

Shout out to Ms. Pugh, Mr. Henggeler and Ms. Peddyreddy – the Information Technology and Engineering Academies have been designated for Model-Distinguished status!!

Kudos to the 10th Grade Team, Ms. West and Mr. Magee for a successful ACCESS for ELL's administration before the break!

Shout out to the Custodial Team and Ops Team for their response to the plumbing situation on Thursday!

Shout out to all SLC's for engaging in Design Thinking!

Shout out to the LSAT team for meeting and providing feedback so we could finalize our Budget submission for next year!
---
MS. SANCHEZ'S AP SPANISH CLASS
Week 6 of Semester 2 and Advisory 3
It is the sixth week of the Third Advisory! All students should be revising their first GRASPS by the end of this week. Please be sure you are allowing for student voice and choice in the production of the project. As you work towards Portfolio Presentations, please provide opportunities for students to participate in peer revisions of their products, using the rubric.
Progress reports are due in Aspen this Wednesday by end of the day. Please make sure you complete this on time, as both students and their families want and need the feedback.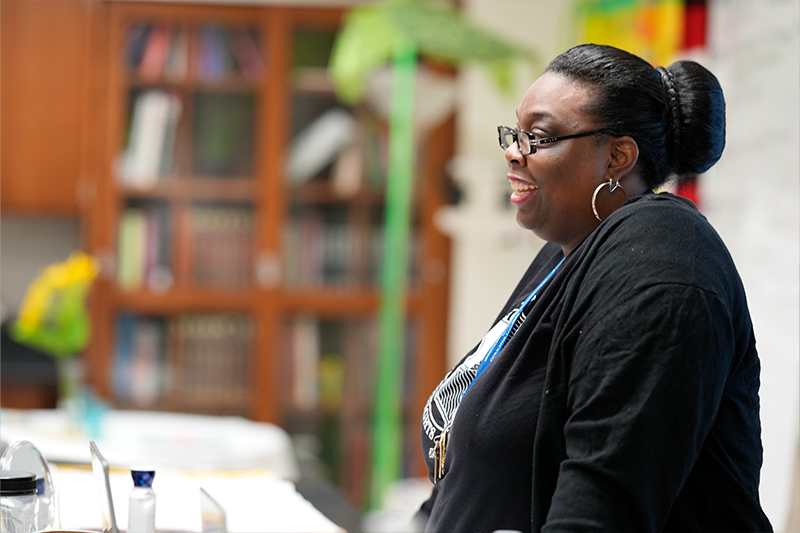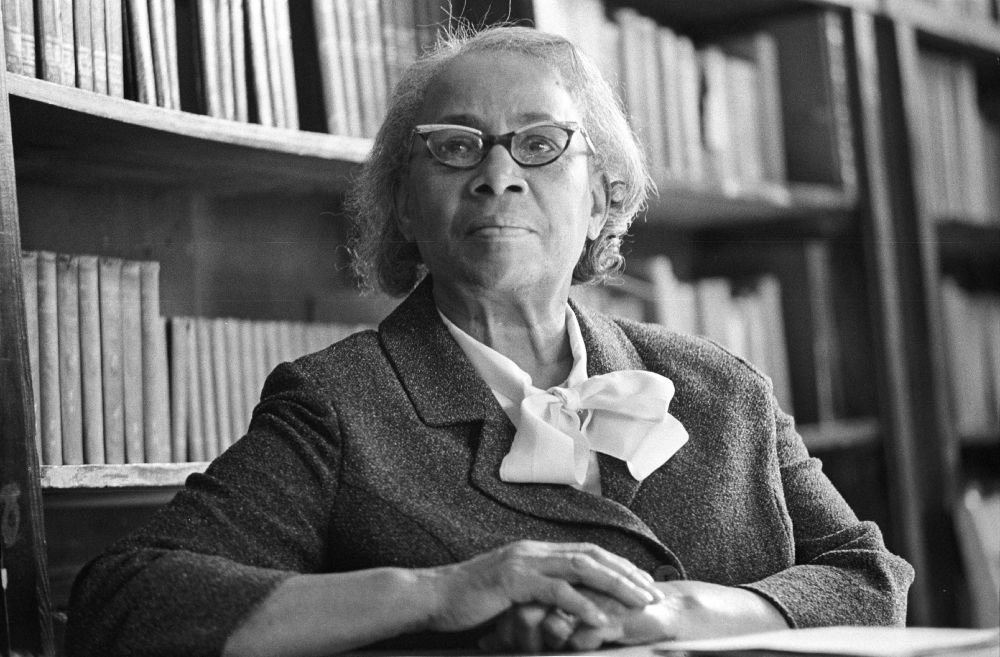 Septima Poinsette Clark became an African American educator. She also was involved in civil rights. As an activist, Ms. Clark developed the literacy and citizenship workshops.
That was the drive for voting rights and the civil rights movement. Link
Environmental Science Teacher
To Live, To Learn, To Love!
The Instructional Calendar is a living document that houses all the major curricular requirements, assessments, and schoolwide events. The Instructional Calendar is complete for the moment, however cha
nges may be made and will be noted.
If you have any requests for additions to the Instructional Calendar, please contact Mr. Magee,
peter.magee@k12.dc.gov, maria.tukeva@k12.dc.gov or your SLC Administrator.
---
This week saw 11th Grade SAT and 10th Grade ACCESS – two HUGE lifts! I want to thank all who were involved! Mr. Jones, Ms. West, Mr. Yeboah, Ms. L. Diaz, Ms. Castro, Ms. Partelow and many others! This week would not have happened without teamwork – we're truly lucky to have you all!
Next week will see ACCESS testing for 6th & 11th grades. Teachers in those SLC's should look out for correspondence regarding logistics. Please don't hesitate to reach out with any questions or concerns regarding testing logistics, or ways to make the experience work smoother.
If you know of students and families in need of assistance, please send the information to our Bulletin, where we will publish opportunities to show love and empathy. Please share these with your networks.
Professional Develoment / Record Keeping Day
The District Led Professional Development Day is this Friday. The PD site is live; you can view it at https://dcpspl.com/March-10-PD. You can also view the master agenda in catalog form here: https://dcpspl.com/MasterAgenda.
The Blue Engine Co-teaching professional development is still going on.
We will be offering professional development in the Wilson Reading method April 11-13. 10 teachers have already signed up.
The Center of Applied Linguistics professional development will also continue in March.
In SLC's, the focus continues on an introduction to Design Thinking, and its application to some real opportunities or challenges. In Department, it is suggested that for at least part of the planning time, you use the lens of our Redesign focus on interdisciplinary, relevant projects that provide student choice and voice, as you review and revise GRASPS .
Our Shared Leadership Subcommittee and the Instructional coaches will dig into the data from our Empathy Interviews in ALT team, to further refine the professional development plan.
ALT TEAM
The ALT Team met in February and participated in a Gallery Walk to look at the responses of students in Empathy Interviews as part of the Coaching team's Design Sprint. The Team will meet again on Tuesday, March 7 at 3:30 pm and the focus will be on a Middle of Year (MOY) data stepback preparation for our Step Back meeting on March 14th. All are invited to the ALT Team meetings!
MENTORING CHEC - CINDY GUTIERREZ HAS LUNCH WITH HER NEW MENTOR,
MS. ROZ OVERSTREET-GONZALEZ

My Project
My students are amazing, they are so resilient and so eager to learn. In our class, we have at least 6 or 7 countries represented and that brings so much diversity to our community. We never have enough pencils so this will help us be ready to complete our do now as soon as my students enter the classroom, and having snacks will help with a little "pick me up" at the end of the day for my students, so energy levels come back and we don't lose our learning focus. I am requesting pencils and snacks for my students.
Whenever I ask my students about what we should continue or start in our classroom, I notice two common patterns, "more choice" and "more books about people like me." This project is designed to honor both of those requests. Students will be working in literature circles to compare a canonical text with a contemporary retelling by a non-white author. Then, students will be considering the question, is the canon universal, or are the most meaningful stories those that reflect one's own experience?
We've selected these books because they represent a range of experiences and also a range of reading levels. This will allow all of our students to be able to read and collaborate on a high level. The books reimagine "Frankenstein" to address contemporary issues like police brutality and the War Against Terror. Additionally, our texts reimagine Elizabeth Bennet of "Pride and Prejudice" as an Afro Latina fed up with gentrification in Brooklyn and a Pakistani school teacher frustrated by the regressive cultural expectation that she must marry to be of value. Our goal is that our students will be able to assert their own ideas about what should be included in the high school canon.
Our school receives hundreds of newcomers students from a wide variety of countries every year (El Salvador, Honduras, Guatemala....). Some of our students did not have the opportunity to attend school in their home countries because they had to help their families financially. Sometimes my students spent more than half the day at work, leaving them exhausted and with little time to attend school. This situation gave rise to the fact that they needed help to develop academic skills and capacities for using technology.
Every day we witness how technology covers more aspects of our lives, and education is no exception. Educational platforms flood our classrooms, but what happens to those students who need to acquire the skills to use new technologies or electronic devices so necessary daily?
With the help of the materials such as a printer or a label maker in this project, we can give my kids time to develop their skills, and while they do, they can continue learning through printed activities, just like in the old days! As we did the past generations!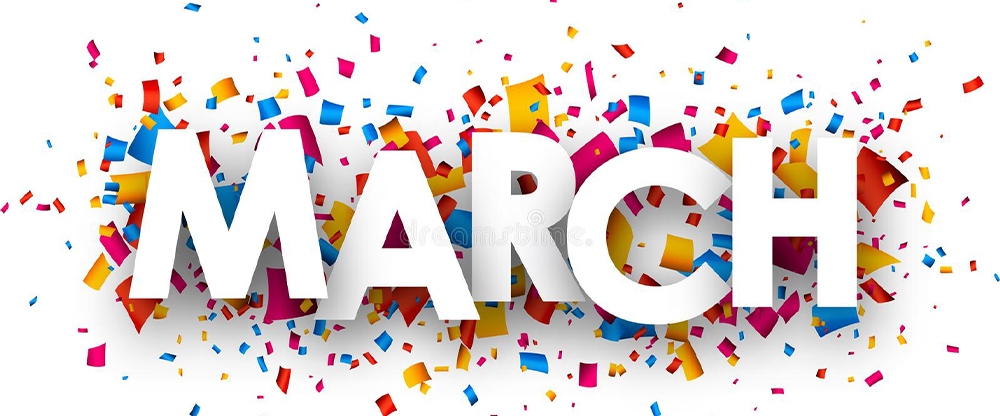 PLEASE ENJOY THE "SONG OF THE WEEK"...
It's March!!! Let's Get Ready for the Madness....

March is the month of school year that feels the longest. But DON'T STOP!!! Keep going. As we push through this month, let's remember what our mission and core values are. CHEC's mission is to prepare students intellectually, emotionally, and ethically to thrive in a collegiate setting and beyond with the life-long purpose of active participation in global citizenship. In order for us to succeed in this, we must be "one band, one sound" and model with fidelity high expectations. This will require THE WHOLE COMMUNITY OF CHEC.
Please take time this week to focus on the norms and challenge students to own their learning by respecting and adhering to their schedules. As a reminder, WE ARE DESIGN THINKERS and must be creative with how we keep students engaged. Think of one thing you can change or improve in your classroom management to keep students engaged and excited to come to your classes and remain there until the end.
School Culture Updates, Reminders and Shoutouts
If there are any teachers who would like to sponsor any student club/org. you can do so by sending an email to Mr. Whitney (devin.whitney@k12.dc.gov). There is a stipend available for student activities!



Remember, any students without passes will be sent back to classes immediately. PLEASE PROVIDE STUDENTS WITH PASSES.

There should not be any passes given during the FIRST 15 AND LAST 15 MINUTES OF CLASS or during Advisory. (Emergencies Only)

Shoutout to Mr. Harris and Mr. Duvall for their support in leading the MS Culture Team this past week.

Welcome Back Ms. Warren!!! Thank you for your support this week on the High School with transitions.
UPCOMING PBIS INCENTIVES
(Please note that this schedule is tentative and is subject to change at the discretion of Culture Team Leaders.)
MARCH 10th – Cell Phone Students must have $350 in Kickboard

PBIS
Reminders and Celebrations

Teacher All-Stars (500 + Highest Interactions from 02/27--03/05)
Sandra Garcia-Pinilla (1498)

Keegan Brush (680)

Allison Bruemmer (572)

Erika Harris (562)

Justin Johnson (500)
Currently, we have less than 50% participation in staff rewarding students with Kickboard points. Remember, Kickboard helps to build positive classroom culture and should be integrated in your classroom incentives, norms and strategies to manage your classroom.
15 interactions per class and 45 interactions per day


DO NOT deduct student dollars




Do not attempt to inflate the day of the incentive




Use the first 15 and last 15 of class to give dollars




Create in-class incentives (Do not deduct dollars)



---
STAFF RESOURCES AND PROFESSIONAL DEVELOPMENT OPPORTUNITIES
Restorative DC Professional Development Opportunities:
Reminder: Please bookmark this link for future behavioral referrals:
Use this form to recognize students for Student of the Week and Month:
Athletics are an integral part of the educational program and a means to accomplish the goals of education. Our athletic program exists for the welfare of students and the contributions it makes to their educational experience. Athletic participation builds self-esteem and confidence and provides the necessary tools for success. The interaction between individuals on the fields of sport teaches students the value of teamwork, while developing the proper competitive spirit, combined with a sense of fairness.
MCIP AFTER SCHOOL ENRICHMENT - BOXING
The HS bowling team lost to HD Woodson.
To participate in sports, including tryouts, students must complete participation paperwork and upload their physical via https://www.thedciaa.com/participation-forms.
Anyone with questions, should contact the CHEC athletic director, Coach A in room D236, or via email at desmond.alexander@k12.dc.gov.
It is too late to join fall sports.
Spring sports practice have begun.
---
Desmond Alexander, CAA
Columbia Heights Educational Campus
Bell/Lincoln Multicultural Schools
(202) 939-7700 Ext: 5207 (office)