CHEC bulletin for
Week of March 1
, 2021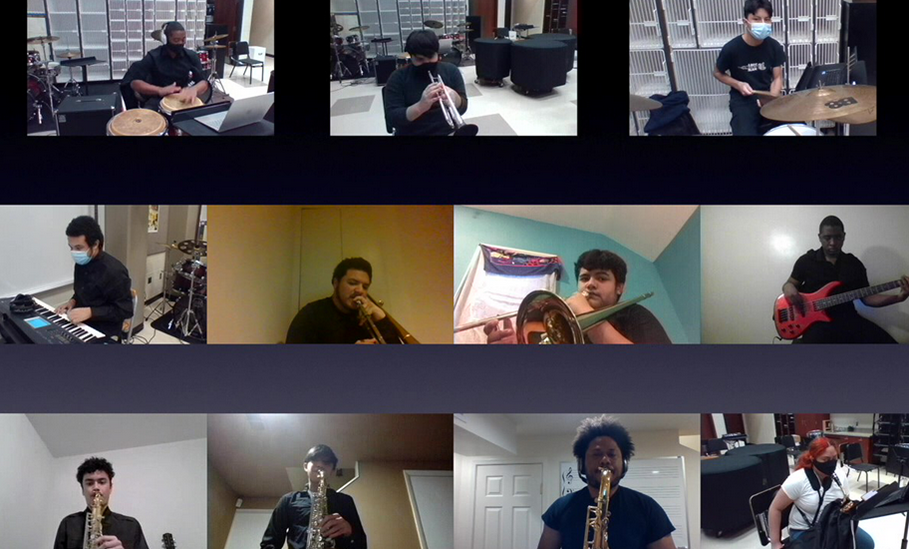 "GETAWAY" BY PETER COR & BELOYD TAYLOR
ARR. BY PAUL MURTHA, EARTH, WIND & FIRE, CHEC JAZZ ENSEMBLE MOMENT
MARIA TUKEVA'S (MT) MESSAGE:
PARENT TEACHER CONFERENCE DAY

This Friday, we will welcome families and parents to Parent Teacher Conference Day. This is one of the most important days of the year, as it is an opportunity to further strengthen communication and relationships with our most valuable partners in learning – the families and parents of our students. Just like our students, parents and families are all unique, and all have different experiences and exposures to schools – some positive, and some not so positive. It is our goal to have every parent coming away from conferences with the feeling that he or she gained new knowledge or insight into their child's learning experience, and also feeling that as a parent, he or she was heard.
With this in mind, as you prepare for meeting with parents, please have your data, access to student work, and an agenda of key points you would like to provide information on in relation to your class and in particular each child. Please leave at least half of the time for parent questions. If a parent is hesitant to ask a question, have some prompts to start the conversation. For example, "What is one thing you would like to see your child grow in?" "When your child talks about this class, what does the child most seem to enjoy? What does the child most have difficulty with? How do you think I can reach the child more effectively? Is there any other way the school can support you and your family?' These are just example questions, there are many more that you may find more relevant, the important thing is to ask questions that will spark parent input and communication.
All educators should set up their calendly links to be sent to parents, and also provide them to SLC administrators, so that we can publish a centralized listing on our website and CHEC Resource Hub. Administrators and support staff will be setting up conference time as well, and there will be a master list of all of these sessions to refer parents to.
---
BUDGET UPDATE AND ACCELERATION FUNDING
The DCPS Budget for 21-22 was released last week, and the LSAT held an open meeting on Tuesday, attended by over 30 staff, students and parents. The recording of the meeting are on the CHEC Team Site. The LSAT will meet this Wednesday to discuss the final budget, which must be submitted on Friday, March 5th. There will be some reductions in positions due to budget cuts. We have requested budget assistance to alleviate some of the reductions, but have not yet received the response. We have also submitted a proposal to re-envision the security funds and design, and will find out this week if it has been approved.
In preparation for the summer and next year, DCPS has allocated each school funds for summer and academic year acceleration and recovery plans. These funds are to be used to provide academic, social emotional and other supports to students as we work to overcome the learning loss that has occurred in some cases. As a school we will be working again with our LSAT and other interested staff members, students, and community to create an innovative and student centered plan for the summer and next year. This plan is due on March 25
th
.
---
Shout out to the Black History Month Committee for our fantastic Assembly on Friday, and for planning our month-long celebration!!! Kudos to Dr. Barnett, Mr. Onley, Heber Diaz, Mr. Jacobs, Ms. DeVargas, Ms. Warren, Ms. Shaw, Ms. McCulloch, Mr. Duvall, Ms. Menendez, and all other staff who contributed to this amazing event!




Shout out to Ms. Thweatt and Ms. Lopez for organizing senior portfolios, and shout out to all who sat on the portfolio panels!




Shout out to the LSAT Team and all who attended our meeting for their contributions to our Budget Process!




Shout out to the Middle School and 11th and 12th Grade Teams great Honor Roll Assemblies last week!
WE HAVE A RECOGNITION! HONORED TEACHERS PARTNERSHIP CONTINUES THIS YEAR!
Columbia Heights Education Campus's great teachers deserve to be recognized! We're proud to partner with Honored Schools again this year to do just that! Go to HonoredSchools.org to tell Columbia Heights Education Campus teachers how they've made a difference. Please share this with parents and students! Once recognized, teachers get an email with your recognition story and we'll celebrate them! Last year our very own Ms. Ramirez won the Life-Changing Teacher Award and a $5000 cash award!
All Departments and SLC's send individual notifications of their meetings
9:30am - CHEC Parent Workshop - en Espanol
Term 3 Aspen PR Gradebook Open
LSAT Budget Meeting 4:30 pm
Faculty Meeting 4:00 p.m.
Parent Teacher Conferences 12-7 pm
MS. EMILIUS' IN PERSON CLASS
We are beginning the fifth week of the third advisory. By this week, all students should be almost finished with their first GRASPS. At Parent Teacher Conference Meetings on Friday, we should be sharing progress on the GRASPS with parents, along with overall student progress.
Parent Conferences are coinciding with the mid point of the advisory, so you can give parents a preview of where their child stands in terms of their grade at this time. Get parents involved in solving any problems with grades and performance.
Senior Portfolios will continue on March 3rd. Senior portfolios are a culminating event through which students share with the entire community their reflections on their learning over their years in high school. Through the presentation, students demonstrate their understanding of the key content of the content, as well as their personal lens on social justice. A schedule with details will be sent, and all are invited to sit on the senior portfolio panels.
The Instructional Calendar is a living document that houses all the major curricular requirements, assessments, and schoolwide events. The Instructional Calendar is complete for the moment, however changes may be made and will be noted. If you have any requests for additions to the Instructional Calendar, please contact Mr. Magee,
, peter.magee@k12.dc.gov, or your SLC Administrator.
---
IMPACT UPDATES
Informal observations for teachers have begun and will continue until every teacher has had at least one informal observation. Once you have had an informal observation and feedback, the formal observation will take place. Cycle 1 Observations end on March 11th.
As a follow up to our IMPACT orientation, we are creating a library of practices and videos to support development on particular EP's. As we discussed, we are all in a learning curve with virtual instruction and will be learning from each other throughout the year. If you would like to share a best practice and be videotaped for the video library, please let your SLC Administrator know.
PROFESSIONAL DEVELOPMENT:
PROFESSIONAL DEVELOPMENT
---
Are you trying to find a way to have a source book like you did during in-person learning? Join Mr. Magee during his office hours to learn how to use OneNote Class Notebook as a source book. Office hours and links are below.
Are you preparing for the combined teaching model? Do you want to talk through what this will look like and what to expect? Join Ms. Ferguson on Wednesday to begin discuss the Combined Teaching Model.
Are you looking for resources for Black History Month, SEL, or other premade lessons in Nearpod? Are you looking to adapt and incorporate a premade lesson from Nearpod? Join Ms. Ferguson on Thursday 12:30-1:15 pm Click this link to join Nearpod Premade lessons
Ms. Ramirez - Office Hours
Will provide support on the following items on the listed days.
Monday (4-5)- Support students in completing missing work from the previous advisory/term and tech support
Tuesday- (10-11:30 and 4-5) Workshop Creation and tech support.
Wednesday (4-5)- How to help students feel that they should care and tech support
Thursday (4-5)- Resetting expectations for students who are failing and tech support.
Friday (4-5)- Tech support.
Ms. Z is excited to help with aligning Summit project checkpoints and final products for third advisory and rebooting notetaking and workshop creation for PLT.
Ms. Vialpando's Office Hours
Ms. Vialpando is having weekly office hours to support our language learners and instructional strategies for reading. Her office hours will take place on Thursdays from 3:30-5 pm
This office hour/block will cover how to support students/families who are experiencing transition or who do not have stable housing. We will cover mandates, homeless liaison role, community referrals, and how CHEC/staff community can support our students who are in transition, MTSS supports, and behavior interventions.
PGT Support w/Various members of the Personal Growth Team
You can receive support with social/emotional supports, behavioral supports, mandated reporter supports, at-risk students, MTSS supports, and other concerns

.

UPDATES FROM:
I
LIBRARY UPDATE
I
---
LIBRARY UPDATE
Adobe Creative Educator Level 1 Professional Development
DCPS and Adobe Creative Educator have made a self-paced workshop available for those interested in certification #AdobeEduCreative Level 1. Learn about the power of creativity in all types of learners and gain expertise in graphic design tools. Interested in learning more about how to use Adobe Spark? Email angela.falkenberg@k12.dc.gov to set up a walk through or stay tuned for video walkthroughs to watch on your own time.
Women's History Month Resources
In March we celebrate the accomplishments and contributions by women around the world. Here you can find resources broken down into humanities and STEM content including virtual field trips, museum exhibits, biographies, and reading suggestions. Check Instagram (@checdc) throughout the month for more resources and highlights. March 8th is International Women's Day.
Read Across America Day
March 2nd is Read Across America Day (previously recognized as Dr. Seuss Day) - promote diversity and inclusion in literature with our daily themes to celebrate the whole week. Check Instagram (@checdc) for the daily recommendations or contact angela.falkenberg@k12.dc.gov to collaborate. Materials will also be shared on the CHEC Resource Hub.
AASL Framework for Learners: Bridge Connections Across Contents through the Library
Libraries serve as a partner to connect learners to contents, communities, a variety of skills, and development of self. Goals: thinking, creating, sharing, and growing through inquiry, collaboration, exploration, and engagement.
Columbia Heights EC - Lincoln MS
Hello CHEC Family!
We hope you all are well. The Dean Team would like to share a few shout-outs and friendly reminders.
Teacher Spotlight:
Today the spotlight shines on Mr. David Arabian and Ms. Elaina Jaffe!
Mr. Arabian is our 9th Grade ESL Teacher. He has impacted the lives of many students within his six years of service at CHEC. When asked how do students earn badges in your classes? Mr. Arabian responded saying, "Students earn badges by consistently showing up and participating - extra badges for turning on cameras and exceptional participation!" Mr. Arabian shared the following when asked how has using restorative practices in your class has helped you during virtual learning, "In the virtual space, it's extra important to make a concerted effort to build relationships. At the beginning of every class, I make sure my students and I have a casual icebreaker conversation with that exact purpose in mind. This has really helped us get to know one another a little better and function more effectively as a team." Thank you, Mr. Arabian, for your commitment to your students and team.
Ms. Jaffe is our 8th grade ELA co- teacher. She is also impacting the lives of many students at CHEC. When asked how do students earn badges in your classes? Ms. Jaffe responded saying, " Students earn badges in my class by turning on their cameras, or by participating in discussions (coming off mute, writing in the chat, or sending love and praise) ." Ms. Jaffe shared the following when asked how has using restorative practices in your class has helped you during virtual learning, " Using restorative practices in my class has helped throughout virtual learning as my students and I have been able to build strong, trusting relationships, despite not having met in person yet. At the end of every Advisory/PLT class, I tell my students that they are all amazing and intelligent individuals, that if they need any support to please reach out, and that I hope they have an incredible day! " Thank you, Ms. Jaffe, for your commitment to your students and team.
Everyone, please shine your light on Mr. Arabian and Ms. Jaffe this week!
CHEC Happening:
What's happening at CHEC? We made it to WEEK 5 of in-person learning. Hugh shout-out to all staff and students who are participating in IPL (In-Person Learning). This week all IPL students will start with IPL Curriculum: Understanding Social Distancing, Mask Protection & Hand Washing Strategies. We are continuing our Celebrations with Womens History Month. We will be highlighting women and their achievements this month. Check out the Activities and Trips Tab to the Canvas hub.
https://dcps.instructure.com/courses/206982
Please celebrate these students for their high earnings of PRIDE points!
Student Support Forms:

Also, we have created a padlet which has the student support form and the behavior referral form. Please bookmark this padlet for future reference:
CHEC Student Support Guide
. Feel free to connect with the Dean Team if you have any questions.
Congratulations to our student-athletes of the week. These athletes are being recognized for their outstanding commitment in the classroom and to their teams.
---
Congratulations to our student-athlete of the month Almera Carter.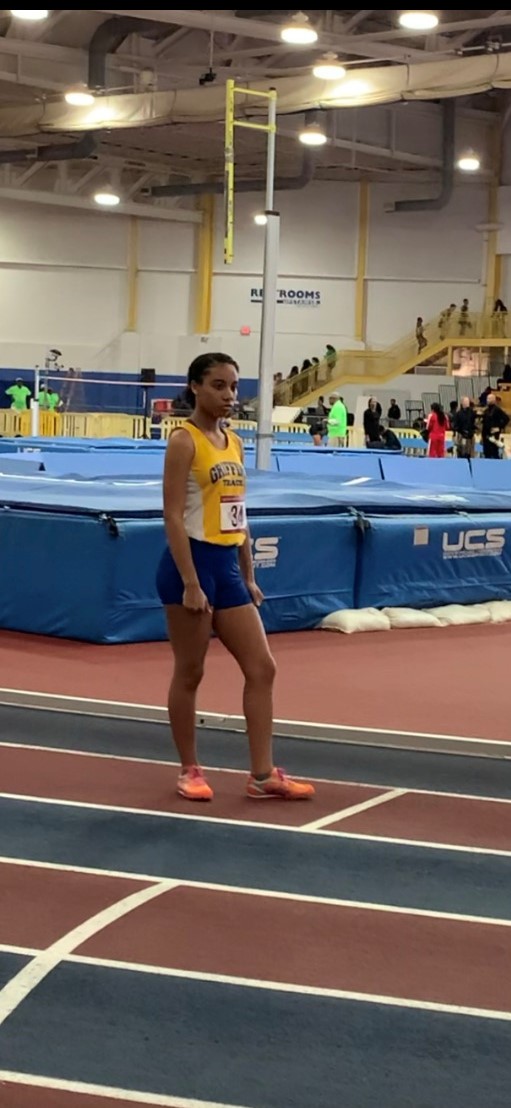 Almera Carter is a 10th grade student-athlete who is a member of our cross country, indoor, and outdoor track teams. She is always the first student to log into zoom practice and is the most consistent at attending practice. Additionally, she has stepped up as a leader on the team this year, helping step the pace during our time of virtual participation. Finally, and most importantly, Almera obtained a 4.125 GPA during the 2nd advisory, while having excellent attendance. Shout out to Almera Carter!
---
Congratulations also goes out to all our student athletes with perfect attendance last week:
Tiffany Hernandez Martinez
MIDDLE SCHOOL
---

DCSAA Spring Sports Season Scheduled to Begin March 18

The DCSAA has scheduled a spring sports season beginning on March 18. Per the Mayor of the District of Columbia, extracurricular sports activities and competitions are suspended for DC public schools, public charter schools, private schools, and parochial schools during the Public Health Emergency.
At this time, all DCPS athletic activities (skill development workouts, practices, and competitions) remain suspended. Please remember that all school campuses remain closed for preseason workouts and athletic activities. Coaches and Athletic Directors should continue to virtually engage with student-athletes and encourage them to continue working out and practicing at home if they can do so safely.
Targeting the March 18 start to the spring sport season, DCPS Athletics will publish the athletic calendar for practice and competition dates for all spring sports in the coming weeks.
---