Improving Instructional Practices.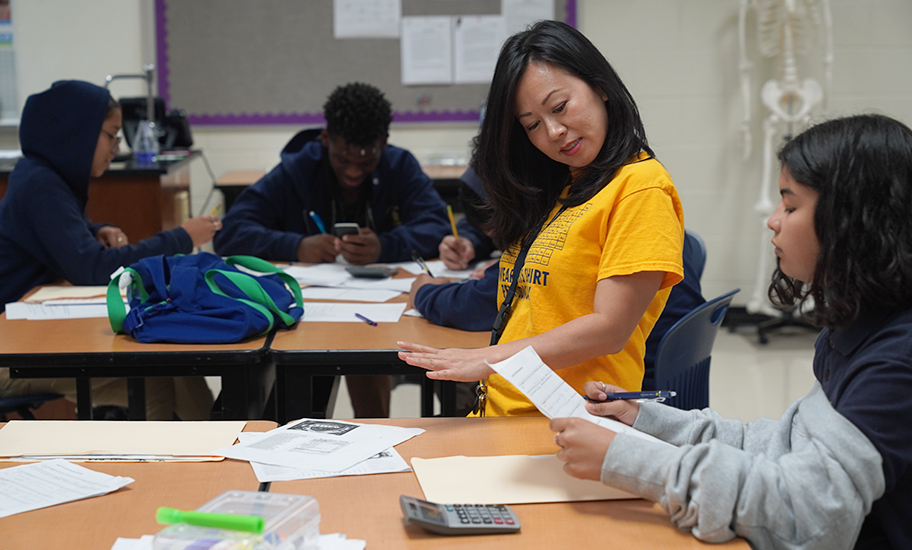 MS. PATTERSON'S SCIENCE CLASS
This is week 4 of the First Advisory, and by now, students should be close to completing their first draft of their first GRASPS, and being provided time in class to revise it to standard. Please also be sure to analyze diagnostic results with your students, so they can complete their POP sheets and take ownership of their learning. Progress reports will be due to parents next week, so now is an ideal time to conference with students so that they know what feedback will be provided to their parents.
The CHEC 7 are powerful literacy strategies that can ensure that students are engaged in a rigorous classroom experience. Please see your department chair or SLC administrator if you would like to see any of the strategies in action.
The Instructional Calendar is a living document that houses all of the major curricular requirements, assessments, and schoolwide events. Please check it weekly, as it changes as events are added or moved. The calendar is curated by members of the Admin team, and Mr. Magee, Science LEAP lead, curates and adds events or items that are submitted by Department Chairs. If you have an event or item that you think should be added to the Instructional Calendar, please submit it to your Department Chairperson first, and then your Department Chair will submit for inclusion if appropriate.