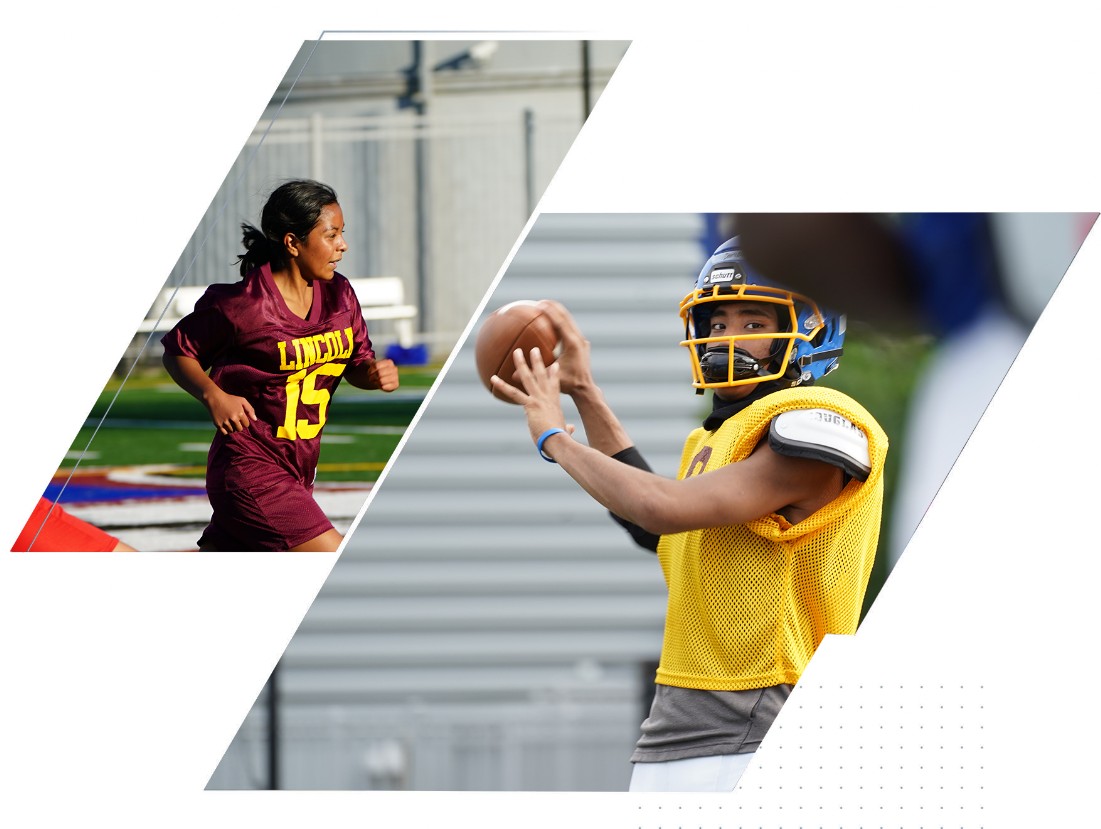 Athletics are an integral part of the educational program and a means to accomplish the goals of education. Our athletic program exists for the welfare of students and the contributions it makes to their educational experience. Athletic participation builds self-esteem and confidence and provides the necessary tools for success. The interaction between individuals on the fields of sport teaches students the value of teamwork, while developing the proper competitive spirit, combined with a sense of fairness.
The MS softball team defeated to Hart and Eliot-Hine. The HS flag football team lost to Coolidge and Banneker. The HS baseball team defeated Coolidge but lost to McKinley Tech and Wilson. The HS softball team lost to Wilson. Playoffs take place this week for HS softball and tennis.
MONDAY:
HS BB vs. Dunbar at Taft @ 4:00pm
HS Flag FB vs. Roosevelt at Roosevelt @ 5:00pm
TUESDAY
HS BB vs. Ron Brown at Kelly Miller @ 4:00pm
Tennis Playoffs at Fort Lincoln @ 2:00pm
HS SB vs. Banneker at TBD @ TBD (Playoff semifinals)
FRIDAY:
SATURDAY
HS Track at Mullins Russell Invitational at HD Woodson @ 9:00am
HS BB vs. Ballou at Turkey Thicket @ 2:00pm
To participate in sports, including tryouts, students must complete participation paperwork and upload their physical via https://www.thedciaa.com/participation-forms.
Additionally, all student-athletes, who are 12 and older than must be vaccinated to participate in sports or have an approved medical or religious exemption and test weekly.
Anyone with questions, should contact the CHEC athletic director, Coach A in room D236, or via email at desmond.alexander@k12.dc.gov.
Spring sports practice has begun.
---
Desmond Alexander, CAA
Columbia Heights Educational Campus
Bell/Lincoln Multicultural Schools
(202)939-7700 Ext: 5207 (office)