CHEC bulletin for
Week of February 1
, 2021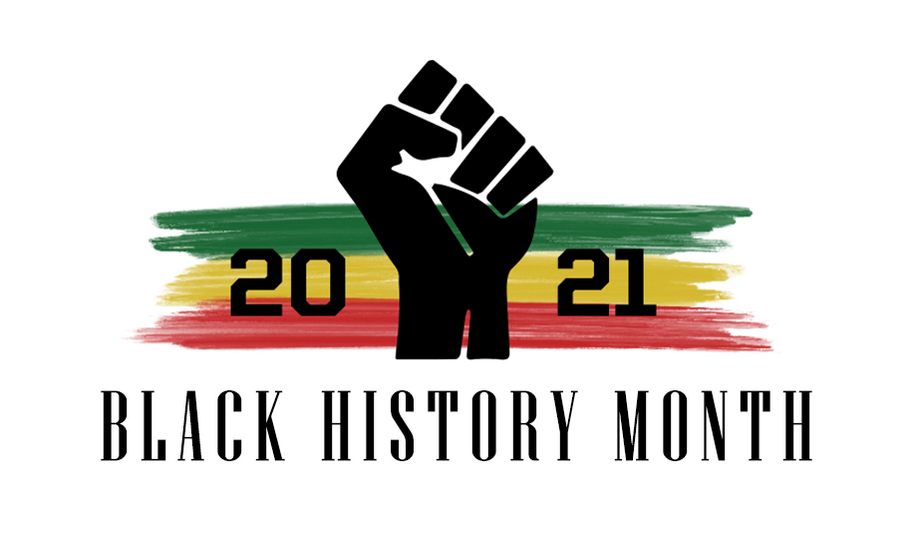 FEBRUARY 1, 2021 - MARCH 1, 2021
MARIA TUKEVA'S (MT) MESSAGE:
Dear CHEC Team:
This week we are launching our celebration of Black History Month with our theme – "Honor the Past. Embrace Your Future." The first week of Black History Month coincides with the Black Lives Matter at Schools Week of Action, which is a part of the BLM Year of Purpose. As a school, our curriculum represents our purpose – curriculum is where our actions can be seen. We constantly strive to make our curriculum one that truly represents the history of people of African descent, and plays tribute to the triumphs, struggles, accomplishments and brilliance, while confronting the history of racism that is engrained in the history of the nation.
There is so much more we can and must do, and this is a time to reflect upon that. Every day, this nation is being confronted with the repercussions of ignoring history. As educators who are "leaders in the quest for social justice and anti-racism," our curriculum is our voice and our call to action. We must constantly question what and how we are teaching, and whether our pedagogy is truly anti-racist. We must work as a community to ensure that our students of African descent can see themselves, their power and potential, while learning about the accomplishments of their ancestors rising above and beyond. This means that we must take the role of learners as well as educators.
We are especially proud of the Black History and Excellence that exists within our CHEC and DCPS community. The Black History Month Committee has designed a full set of activities, events, curricular resources and circles for Advisory, culminating in our annual assembly. Please see also the resources sent by DCPS. There are many ways to incorporate this into daily instruction, so please share with your departments/SLC's.
DC Black Lives Matter at Schools Week of Action
DCPS is proud to support DC Black Lives Matter at Schools Week of Action, taking place from February 1-5. This week is a national movement of educators organizing for racial justice in education. The goal is to collectively affirm the lives and uplift the voices of Black students.
As a district, we believe students and educators must examine, address, and spark ongoing discussions on issues of racism and discrimination they experience in their communities. We encourage students and educators to get involved by engaging with the Black Lives Matter at Schools lesson plans, resources, and professional development opportunities. For more information, visit dcareaeducators4socialjustice.org
Thank you to our Black History Month Committee, and all of our team!
---
We are ready to Reopen! Thank you to all of our IPL staff for your pride, poise and perseverance!
COVID-19 VACCINATION INFORMATION FOR EDUCATORS RETURNING IN PERSON
If you are returning to provide In Person Learning, you should have received an email from DCPS providing an opportunity to make an appointment for the vaccine. If you are returning in person and have not received this email, please contact M. Tukeva as soon as possible.
---
Shout out to the Ops Team, SLC Administrators, Dean Team and all who are returning for In Person Learning!




Shout out to Ms. Devargas for being named to the ACE Fellowship with DC Arts! She will join a Cohort of Educators focusing on Cultivating a Compassionate Classroom




Shout out to Mr. Cohen, for being inducted into the inaugural cohort of the Witness Fellowship! Members of the cohort will spend a 15 months learning about the teachings of Elie Wiesel, and our responsibilities as human beings in support of social justice.




Shout out to the Dean Team for their work on our norms for IPL




Kudos to the Assistant Principals for their work on organizing In Person Learning!




Shout out to the Counselors for their work in scheduling all of our students!



---
LET'S CELEBRATE OUR COUNSELORS FOR NATIONAL SCHOOL COUNSELING WEEK
This week we celebrate the role of School Counselors, and in particular our own fabulous counselors, who work day in and day out to provide our students with support in academics, college and career, and social emotional learning. The role of the counselor is complex and critical – they are the glue that bind all of our efforts together. Whether it is working on schedules, or providing contacts and resources, or giving therapeutic interventions, or just being a shoulder to cry on, our counselors are the best! Please reach out and tell our counselors how much you appreciate them!
Marianela Castro
Rosa Cruz
Luis Diaz
Evelyn Iraheta
Andrea Lewis
Chevaniece Marshall
Hurley Odom
Patricia Ortez Aparicio
Corinne Partelow
Kwame Yeboah
WE HAVE A RECOGNITION! HONORED TEACHERS PARTNERSHIP CONTINUES THIS YEAR!
Columbia Heights Education Campus's great teachers deserve to be recognized! We're proud to partner with Honored Schools again this year to do just that! Go to HonoredSchools.org to tell Columbia Heights Education Campus teachers how they've made a difference. Please share this with parents and students! Once recognized, teachers get an email with your recognition story and we'll celebrate them! Last year our very own Ms. Ramirez won the Life-Changing Teacher Award and a $5000 cash award!
All Departments and SLC's send individual notifications of their meetings
Black History Month Begins
10:00am - CHEC Parent Workshop - in English
Tuesday,
February 2
, 2021
Senior Portfolio Presentations
Wednesday,
February 3
, 2021
9:30am - CHEC Parent Workshop - en Espanol
Senior Portfolio Presentations
Thursday,
February 4
, 2021
Senior Portfolio Presentations
Faculty Meeting 4:00 p.m.
Senior Portfolio Presentations
MOY Math I-Ready – End Testing
Term 2 Report Card Grades Due in Aspen by 5:00 p.m.
UPCOMING EVENTS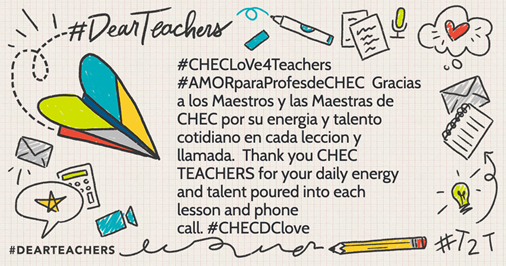 We are beginning the first week of the third advisory. Please check with all of your students to make sure they know what their new schedule is. For semester or advisory courses, this week all students should receive their syllabus, learn class routines and rituals, and engage with the first GRASPS. For year long courses, this is a time for starting a new unit and GRASPS. For classes that are remaining virtual, a focus for this advisory is to increase student engagement, both in speaking and sharing work on the audio channel, and coming on camera when sharing and speaking. Break out Rooms are a great tool to work on this.
For In person classes, we are just getting started. Rituals and routines, particularly those related to safety, are critical this week.
Senior Portfolios have been rescheduled for the end of February. The Instructional Calendar will be updated to reflect this when the dates are finalized.
The Instructional Calendar is a living document that houses all the major curricular requirements, assessments, and schoolwide events. The Instructional Calendar is complete for the moment, however changes may be made and will be noted. If you have any requests for additions to the Instructional Calendar, please contact Mr. Magee,
, peter.magee@k12.dc.gov, or your SLC Administrator.
---
IMPACT UPDATES
Informal observations for teachers have begun and will continue until every teacher has had at least one informal observation. Once you have had an informal observation and feedback, the formal observation will take place.
As a follow up to our IMPACT orientation, we are creating a library of practices and videos to support development on particular EP's. As we discussed, we are all in a learning curve with virtual instruction and will be learning from each other throughout the year. If you would like to share a best practice and be videotaped for the video library, please let your SLC Administrator know.
PROFESSIONAL DEVELOPMENT:
PROFESSIONAL DEVELOPMENT
---
EQUITY BEGINS WITH OUR CURRICULUM

As part of our mission to develop as leaders in the quest for social justice, it is important that we continually review and revise our curriculum to align it to social justice and anti-racism. Please take advantage of this great opportunity.
Below is the professional development that will be provided by CHEC EdTech team the week of the 25th. I didn't inlcude the in-person PD because we don't have any details just yet.
It is time for finals! Do you want to try something different with quizzes in Canvas or a different way to assess student's mastery? Join Mr. Magee to receive support and have your questions answered. Office hours and links are below.
Mr. Magee- Mondays 9:30-11:30 am
Click this link to join.
Are you preparing for the combined teaching model? Do you want to talk through what this will look like and what to expect? Join Ms. Ferguson on Wednesday or Thursday to begin discussing the Combined Teaching Model.
Ms. Ramirez - Office Hours
If you need any help to improve your lessons, get ideas on strategies or tools you can use to make your lessons more engaging or aligned across grade level, and even get technical support, join my office hours as follows:
Monday 5:00 - 6:00 pm and Tuesday – Friday 4:00 - 5:00 pm
Third Advisory Preparation w/Ms. Zuccarello
Ms. Zucarello is excited to help you with your preparation for third advisory. Ms. Z can help you with lesson planning, planning your projects and checkpoints.
Ms. Vialpando's Office Hours
Ms. Vialpando is having weekly office hours to support our language learners and instructional strategies for reading. Her office hours will take place on Thursdays from 3:30-5 pm
This office hour/block will cover how to support students/families who are experiencing transition or who do not have stable housing. We will cover mandates, homeless liaison role, community referrals, and how CHEC/staff community can support our students who are in transition, MTSS supports, and behavior interventions.
PGT Support w/Various members of the Personal Growth Team
You can receive support with social/emotional supports, behavioral supports, mandated reporter supports, at-risk students, MTSS supports, and other concerns

.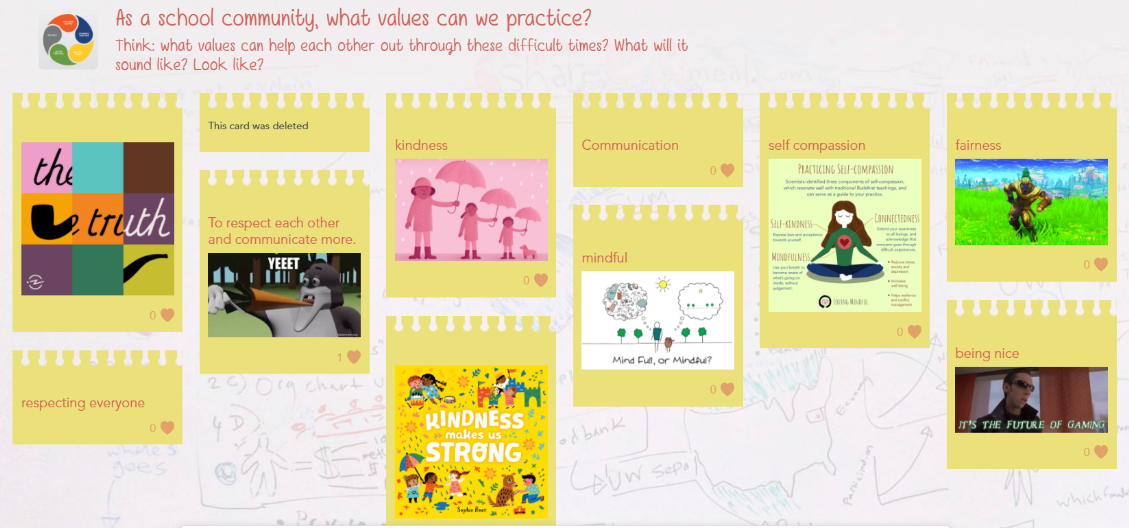 PERSONAL LEARNING TIME CIRCLE
UPDATES FROM:
I
LIBRARY UPDATE
I
---
BLACK HISTORY MONTH RESOURCES

READ ALOUD DAY: FEBRUARY 3RD

Read Aloud Day is a worldwide celebration each year with participation among all ages of readers. Being read to, even in middle school, has benefits including increased comprehension, vocabulary acquisition, new genres exploration, and class bonding. Author read alouds and suggestions can be found on the World Read Aloud Day Canvas page.
Play read aloud videos from the Canvas page




Play an audio book from one of our reading platforms (SORA, Follett Destiny)




Share your favorite story with your PLT - and have students talk about their favorites



DC Public Schools has made research platforms available for student use as part of research projects or other assignments. Use these databases through Clever and/or schedule teacher-librarian collaboration.
PebbleGo (Helpful for ELL)




Britannica (also available in Spanish)




BrainPOP! (also available in Spanish, ELL)



DCPL Tenley Library hosts monthly virtual Manga & Anime Club for teens. The next meeting is Monday, February 1st 4:00 PM. Please share the link with anyone interested - Manga & Anime Club link.
Columbia Heights EC - Lincoln MS
---
---
In this section of our Bulletin, we will highlight student work from all disciplines. If you would like to share some excellent student work, please send to M. Tukeva, and we will highlight it in this section.
This week we would like to highlight the work of Alex Flores, Ana Reynoso, Anura Sharma, Anura Sharma, Anna Aguilera and Alberdy Ramirez Lopez.
These students submitted works that are featured on the Smithsonian website as part of the Living Through History project. The Living through History Cornerstone is a K-12 academic and SEL curriculum for DCPS students. Through the lens of global competencies, students, staff, and families applied academics across content areas to understand and process their experiences during the quarantine and connect with others' experiences across the globe.
Please check out their incredible work below.
Hello CHEC Family!
We hope you all are well. The Dean Team would like to share a few resources and friendly reminders.
Teacher Resource:
We have included a staff webinar on Understanding Risk and Protective factors. This 35-minute webinar will provide insight on the following:
Define the term risk factors.




Define the term protective factors.




Identify categories in which both risk and protective factors fall.




Identify protective factors present in your life.
CHEC Happening:
What's happening at CHEC? Term 3 has arrived, and we are starting In-Person Learning!! Welcome Back Griffins and Knight! Monday, February 1st, is our first day back in the building and the start of Black History Month.
As we kick start Term 3, please complete the 5-minute survey included and give us your feedback on SEL. MOY Self-Assessment SY20-21 Please complete this survey at your earliest convenience. Our hope is to receive 100% staff responses as this data drives our work. Also, check out the Activities and Trips Tab to the Canvas hub. https://dcps.instructure.com/courses/206982
Please celebrate these students for their high earnings of PRIDE points!
Student Support Forms:

Also, we have created a padlet which has the student support form and the behavior referral form. Please bookmark this padlet for future reference:
CHEC Student Support Guide
. Feel free to connect with the Dean Team if you have any questions.

DCSAA Spring Sports Season Scheduled to Begin March 18
On Thursday, January 28th, the DCSAA announced that with the District under a Public Health Emergency until March 17, the DCSAA has scheduled a spring sports season beginning on March 18. Per the Mayor of the District of Columbia, extracurricular sports activities and competitions are suspended for DC public schools, public charter schools, private schools, and parochial schools during the Public Health Emergency.
At this time, all DCPS athletic activities (skill development workouts, practices, and competitions) remain suspended. Please remember that all school campuses remain closed for preseason workouts and athletic activities. Coaches and Athletic Directors should continue to virtually engage with student-athletes and encourage them to continue working out and practicing at home if they can do so safely.
Targeting the March 18 start to the spring sport season, DCPS Athletics will publish the athletic calendar for practice and competition dates for all spring sports in the coming weeks.
In lieu of the above announcement made by DCSAA and DCIAA, CHEC will continue to engage our student-athletes virtually. One way we will engage is via Esports. So, join our inaugural Esports team! You must be at least 13 years old and have access to a PlayStation 4., Madden and/or FIFA. If you are interested in Esports (even if you don't have a PlayStation 4), reach out to Coach Duvall at ryan.duvall@k12.dc.gov.