CHEC bulletin for
Week of September 7, 2020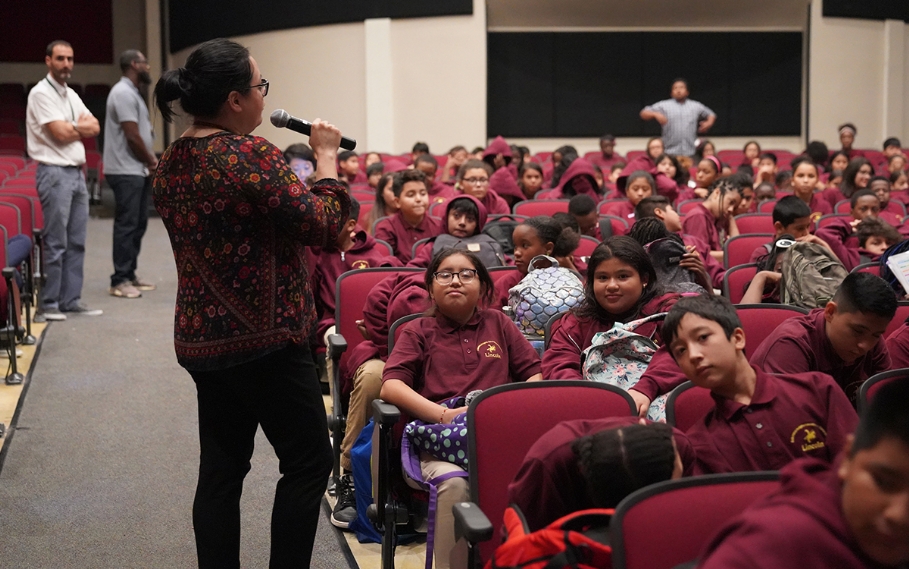 A CHEC MOMENT

- LINCOLN TOWNHALL MEETING
MARIA TUKEVA'S (MT) MESSAGE:
All Departments and SLC's send individual notifications of their meetings
Monday, September 7,
2020
No School for Student, Teachers, Staff
Tuesday, September 8, 2020
Wednesday,
September 9, 2020
Department Meetings 9:40 am
Middle School Orientation 10:40 am
Thursday,
September 10, 2020
Friday,
September 11, 2020
Thank you to all members of the CHEC team for a great week 1! It was wonderful to see the level of engagement and persistence of our students and parents. Students and parents were patient and persistent as we all worked through glitches in the technology.
Collaboration as a team has been critical to this success, and it is wonderful to see how we are all supporting one another as we all learn new things.
Advisory was a highlight of the week. Thanks to the team effort in putting together an engaging curriculum, students are starting every day building a relationship and connection with an adult member of the staff, and are developing knowledge in the academic, social emotional and college/career domains.
Thank you CHEC Team, for all you do! Week 2 will be even better than week 1!
Here are some new tech tips regarding Microsoft Teams. Please also our daily CHEC TECH TIPS, and contribute new tools as you find them!
---
Shout out to the entire CHEC Team for preparing all instruction for a great week !!




Kudos to the Ops team for distributing technology and troubleshooting technology issues!




Kudos to Ms. Ferguson for continuously sharing Tech Tips with the entire school!




Kudos to Ms. Zuccarello and Ms. Ramirez for their leadership with Summit Learning curriculum and training this year!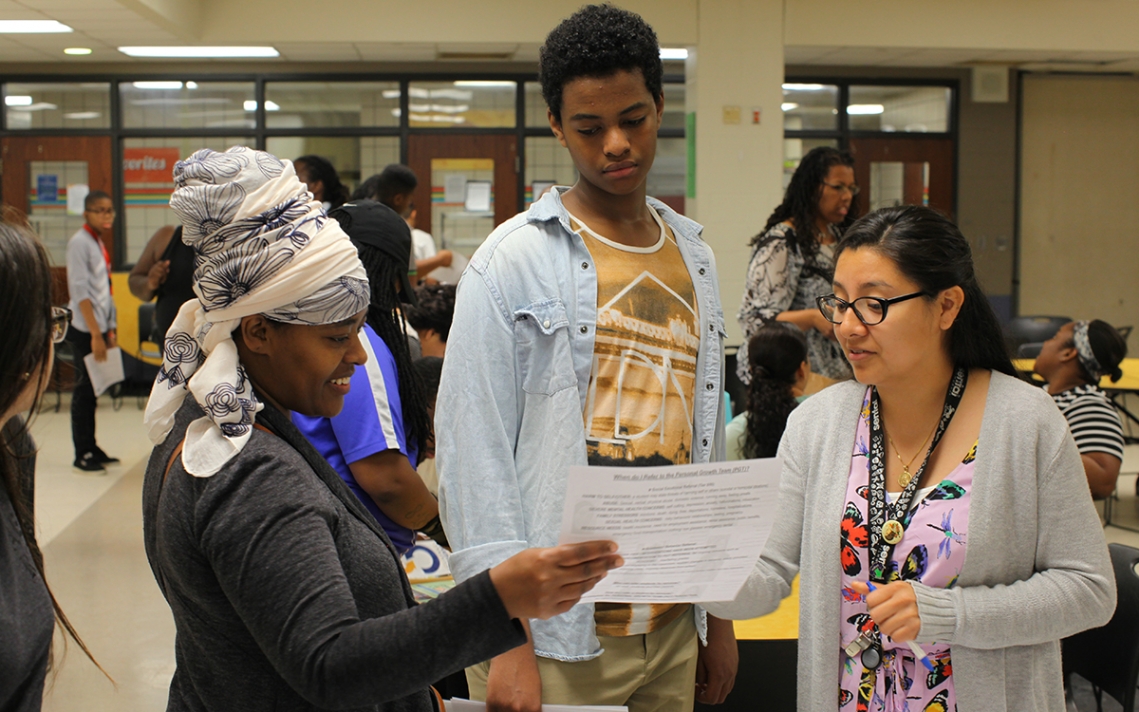 A CHEC MOMENT
- REGISTRATION
We are starting this new school year with a focus on relationships first. With that in mind the first two weeks will be a time to familiarize students with us, and with one another, establish norms and community, engage in community building circles, and assist students in navigating the curriculum on CANVAS and/or Summit.
The Living through History GRASPS will be launched this week, on September 8, in Advisory, and each discipline will have a part of developing the final project. The timeline for producing the GRASPS will be provided by your SLC. The first GRASPS should also be launched in week 2. Each discipline is working on determining what diagnostics we will administer.
What's Up Wednesday is coming soon! We are constructing a schedule based on teacher and student requests and interests, and creating a master schedule just for that day. We should be ready to start by September 16. Please stay tuned for updates!
The Instructional Calendar is a living document that houses all the major curricular requirements, assessments, and schoolwide events. The Instructional Calendar is still under construction, and will be posted by next week.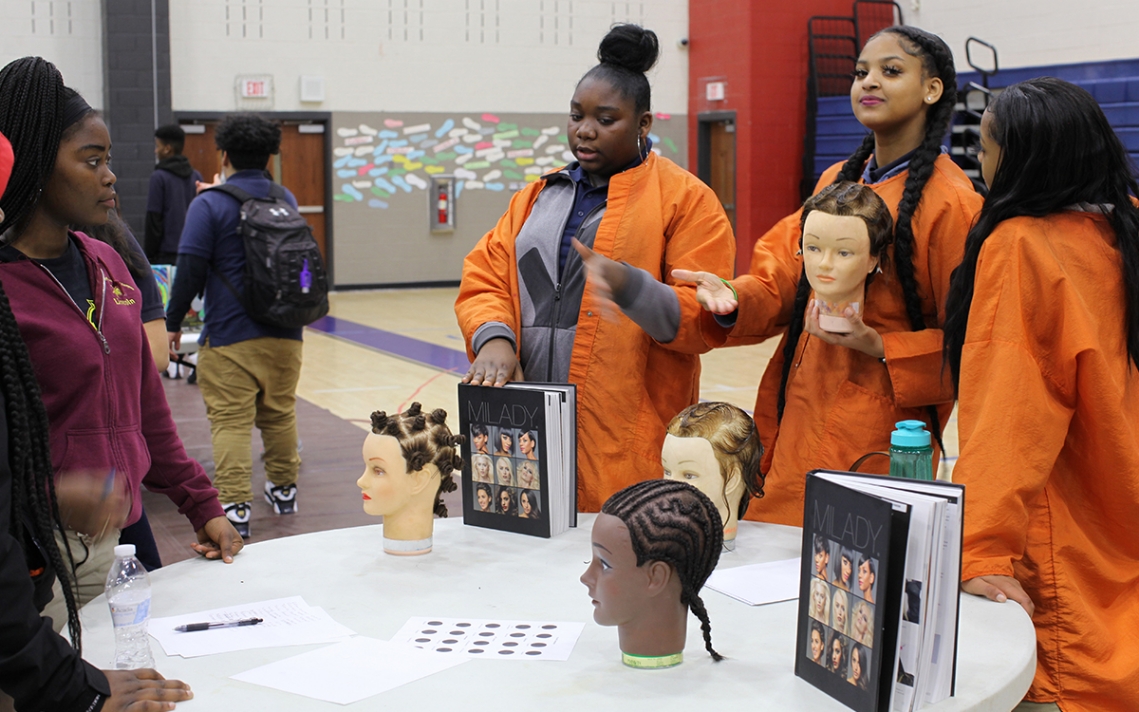 A CHEC MOMENT
-
CHEC CLUSTER FAIR
UPDATES FROM:
I
GrantED
I
DONORS CHOOSE
I
T
YLER MANNING - FINANCIAL CONSULTANT
I
ELLEVATION
GrantED OPPORTUNITIES FOR CHEC CLASSROOM MINI-GRANTS WILL BE CONTINUING
CHEC teachers, GrantEd will still be here to serve teachers for the 2020-2021 school year - CHEC will remain a partner school!
Last school year, GrantEd received 22 grant requests from CHEC and awarded 20 of them, for a total of $7,223.81 and they would love to continue supporting us. Grant Ed has already started accepting applications and granting funds for the upcoming school year.
Please don't hesitate to contact Julia at GrantEd if you have any questions.
GrantEd Foundation, Co-Founder
---
Donors Choose is a great resource for all teachers. You can receive a mini grant to support a special project or initiative. Please see some of our recent Donors Choose grantees! You can reach out to them for support in obtaining your own grant!
Ms. Guillen has a project funded by DonorsChoose.org
The resources for this project include:
Apple Pencil (1st Generation) - White x 1




Apple - iPad (Latest Model) with Wi-Fi - 128GB - Silver x 1




Logitech - Slim Folio Keyboard Case for Apple iPad (7th Generation 2019) - Graphite x 1



My Project

The use of a projector and whiteboard is a daily activity in my classroom, especially when it comes to language acquisition. In my Dual Language Social Studies class, having access to a drawing board is a necessity. Whether I am modeling how to annotate texts, circling cognates, or drawing quick sketches to explain ancient history - these scaffolds facilitate learning by developing critical reading skills and clarifying difficult concepts.
Throughout my virtual teaching experience, I have encountered many obstacles, but one constant is the struggle to bring words and history to life.
Having access to an iPad and Apple Pencil will reduce this problem for at least 187 students.
As I prepare for the new virtual school year, it is my hope that acquiring these items will aid language acquisition through visual supports and modeling the annotation of texts.
Ms. Zinzarella has a project funded by DonorsChoose.org
The resources for this project include:
·
Staples Composition Notebook, 9.75" x 7.5", College Ruled, 80 Sheets, Assorted Colors, 48/Carton (25536CT) x 2
·
Post-it Super Sticky Easel Pad, 25" x 30", White, 8/Pack (559-VAD-8PK) x 1
·
The Merriam-Webster Dictionary, Paperback (978-0-87779-295-6) x 15
·
Merriam-Webster's Spanish-English Visual Dictionary, Paperback (9780877792925) x 1
·
Merriam-Webster's Spanish-English Dictionary, Paperback (978-0-87779-824-8) x 10
·
Trend Certificate of Recognition Classic Certificates, 30 CT (T-11304) x 5
With my project, students will be able to use the materials in order to write down their thoughts and ideas about history and creating visual aids to supplement student learning in class. Students, especially my English Language Learners, will be able to have access to dictionaries and native language dictionaries to increase their content understanding and raise student achievement. M
y students will greatly benefit by using these materials to complete rigorous course work and articulate their ideas with their classmates on solving the problems in our society
---
MESSAGE FROM TYLER MANNING - FINANCIAL CONSULTANT
Donors Choose is a great resource for all teachers. You can receive a mini grant to support a special project or initiative. Please see some of our recent Donors Choose grantees! You can reach out to them for support in obtaining your own grant!
I hope you are staying safe! I am sure you have a lot on your mind right now as a result of this COVID-19 chaos. I wanted to inform you that as a financial consultant with AXA Equitable, one of the approved providers of the supplemental retirement plans for DC, I am doing brief phone appointments with faculty and staff to help them get a better handle on how this market volatility affects their:
1. DC Pension
2. 403b supplemental retirement plan
3. 457b supplemental retirement plan
If you think you may benefit from this information, I have attached a PDF that provides insightful and contextual perspective to all this craziness. If there's another way I may be of assistance, please let me know!
Financial Consultant
3141 Fairview Park Drive, Suite #250
---
As distance learning becomes the new norm for students across the country, a lot of families are playing an increased role in the day-to-day education of their child(ren).
The home-school connections added to the Ellevation Distance Learning activities allow educators to engage family members to share in the learning process.

---
Calling on all returning and new CHEC student-athletes, we will have our CHEC Sports Kick OFF event where you will be able to virtually meet all of our head coaches and find out what each team is doing during virtual learning. The Lincoln Knights' event will be on Wednesday, September 9th at 6:00pm. The Bell Griffins' event will be Thursday, September 10th at 6:00pm. Both events will be a live event on Microsoft Teams. Please follow us on Instagram @checsports for the event link and more information. If you're interested in any of our sports, please contact your athletic director, Coach A at desmond.alexander@k12.dc.gov to get more information.
Columbia Heights Educational Campus
Bell/Lincoln Multicultural Schools