CHEC bulletin for
Week of January 25
, 2021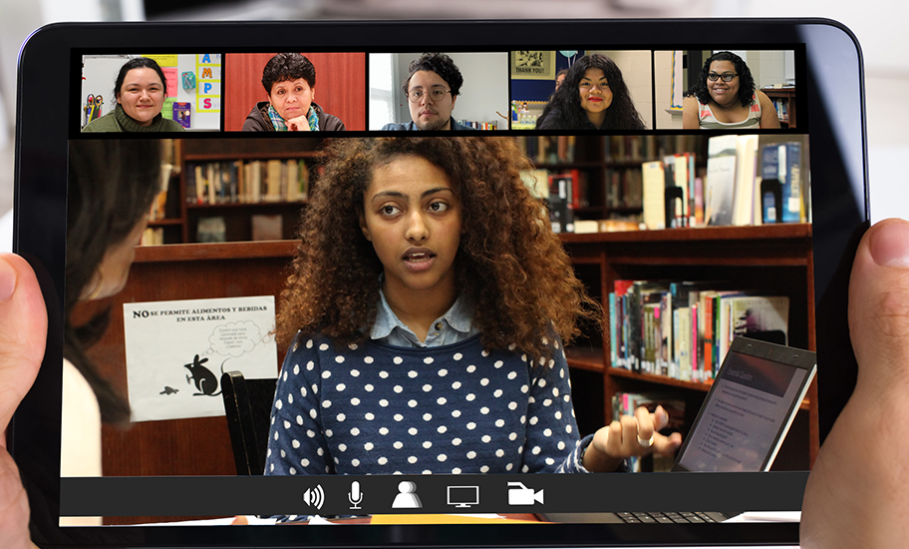 PORTFOLIO PRESENTATIONS THIS WEEK
MARIA TUKEVA'S (MT) MESSAGE:
Dear CHEC Team:
I hope all have had a wonderful weekend. This week we will be wrapping up the second advisory/first semester, and preparing to launch our In Person Learning experience. I would like to express deep appreciation to all who will be embarking on the in person experience, and all who have supported its design and the preparation required.
As we reflect on the first semester and prepare for the second semester, the ALT Team reviewed the Comprehensive School Plan, and areas of growth. Based on the most recent Insight Survey Results, we saw significant gains, and nearly met, met or even exceeded the following goals:
By June 2021, we will increase our leadership Insight Score from 3.1 to 5.0 Result – We increased to 4.7

B

y June 20201, we will Increase the positive response rate to "Leaders at my school seek out feedback from teachers" This increased from 37% to 57%; and
"Teachers understand how our actions contribute to school priorities and goals" This increased from 49% to 62%.
By June 2021, we will increase our diversity, equity, and inclusion insight score from 5.2 to 5.8 – We increased to 6.0.
By June 2021, we will increase our Professional Development Insight score from 2.8 to 4.0 – We increased to 4.1
This is cause for celebration, however as we look into the results from other domains, we will focus on those which are still in need of growth, specifically in the area of observations and evaluation.
We want to end the First Semester strong, and ensure that all students are provided support and time to complete their portfolio presentations and exams. This week, will be a complex week, as we begin the transition to In person Learning next week, for up to 25% of our students. There will professional development for those coming in person, and on Friday there is a half day professional development, and half day record keeping. The PD Schedule for the Week, with highlighted notes, can be found here:
The new WUW schedule has been finalized, and it can be found in the link below. WUW classes are being designed by each grade level to meet the needs of scholars, whether for intervention or acceleration. Each student will be taking two WUW classes (virtual or in person) and each teacher will be teaching two WUW classes (either virtual or in person). WUW classes will be scheduled in ASPEN, and attendance kept in ASPEN - W
UW S2 Final Schedule.
Thank you team, for all you do, and for your grace, compassion and flexibility as we navigate these complex changes.
Thank you KNIGHTS AND GRIFFINS!
---
Seat Offers for Students continuing until January 25




Courses Scheduled in ASPEN – January 25




Walk through of Buildings with Stakeholder Representatives – January 25




Master Schedule for In Person Complete – January 25




Master Schedule for WUW Complete - January 27

Student Town Halls for Students Returning in Person – January 25 and 26 during Advisory




Classroom Set Up and PD for Staff Returning in-person – January 27 and 28




Last day of Advisory 2 and School wide record keeping and PD day- January 29




TERM Begins – Virtual and In-Person – February 1



New WUW schedule begins - February 3
---
COVID-19 VACCINATION INFORMATION FOR EDUCATORS RETURNING IN PERSON
If you are returning to provide In Person Learning, you should have received an email from DCPS providing an opportunity to make an appointment for the vaccine. If you are returning in person and have not received this email, please contact M. Tukeva as soon as possible.
---
Shout out to Ms. Penn, Ms. Peddyreddy and Mr. Henggeler, our Engineering Academy received Distinguished Status, and our IT Academy received Model Status!




Shout out to all educators and staff preparing for returning in Person!




Kudos to the Ops Team for completing our Operations Plan!



WE HAVE A RECOGNITION! HONORED TEACHERS PARTNERSHIP CONTINUES THIS YEAR!
Columbia Heights Education Campus's great teachers deserve to be recognized! We're proud to partner with Honored Schools again this year to do just that! Go to HonoredSchools.org to tell Columbia Heights Education Campus teachers how they've made a difference. Please share this with parents and students! Once recognized, teachers get an email with your recognition story and we'll celebrate them! Last year our very own Ms. Ramirez won the Life-Changing Teacher Award and a $5000 cash award!
All Departments and SLC's send individual notifications of their meetings
10:00am - CHEC Parent Workshop - in English
Tuesday,
January 26
, 2021
Student Town Halls During Advisory for Students Reporting In Person
Wednesday,
January 27
, 2021
9:30am - CHEC Parent Workshop - en Espanol
Thursday,
January 28
, 2021
End of Term (Half Day PD/Half Day Records) No School for Students
Term 2 Aspen RC Gradebook Opened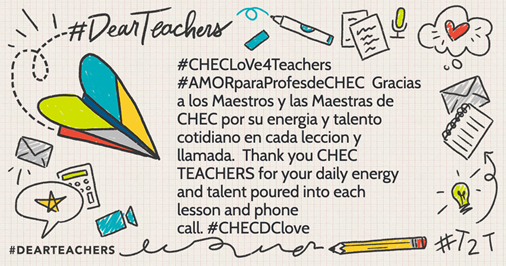 We are beginning the FINAL week of the second advisory. This is a short week, and students will be presenting portfolios and completing exams. Please prioritize providing time and support for students to complete all assignments.
In reflecting upon the First Advisory portfolio presentations, we saw that in order for students to speak authentically on the essential questions of the unit, it is important to weave those questions throughout the instructional process. Other reflections and suggestions to consider as we progress through the second advisory:
Take advantage of Break Out rooms as a way to engage students in more academic discourse with each other and reduce the amount of teacher talk.
Provide incentives and fun ways for students to come on camera daily, so that when it comes time to present their portfolios, they are ready to come on camera and speak in front of others. For example, let students know a week in advance, when their turn will be to come on camera and show their work or present something. Then, provide badges or other incentives. The Dean Team will be visiting classes to assist in promoting a higher level of engagement.
The Instructional Calendar is a living document that houses all the major curricular requirements, assessments, and schoolwide events. The Instructional Calendar is complete for the moment, however changes may be made and will be noted. If you have any requests for additions to the Instructional Calendar, please contact Mr. Magee,
, peter.magee@k12.dc.gov, or your SLC Administrator.
---
IMPACT UPDATES
Informal observations for teachers have begun and will continue until every teacher has had at least one informal observation. Once you have had an informal observation and feedback, the formal observation will take place.
As a follow up to our IMPACT orientation, we are creating a library of practices and videos to support development on particular EP's. As we discussed, we are all in a learning curve with virtual instruction and will be learning from each other throughout the year. If you would like to share a best practice and be videotaped for the video library, please let your SLC Administrator know.
PROFESSIONAL DEVELOPMENT:
PROFESSIONAL DEVELOPMENT
---
EQUITY BEGINS WITH OUR CURRICULUM

As part of our mission to develop as leaders in the quest for social justice, it is important that we continually review and revise our curriculum to align it to social justice and anti-racism. Please take advantage of this great opportunity.
Black Lives Matter at School 2021 Curriculum Fair
Please join Teaching for Change and the D.C. Area Educators for Social Justice network for a virtual Black Lives Matter at School Curriculum Fair, co-hosted by Howard University's School of Education, on Saturday, January 30 from 10:00 am - 12: 30 PM ET. Teachers will have the opportunity to: - Join workshops featuring lessons related to the BLM at School Week of Action - Hear from guest speakers and panelists - Receive a FREE e-book for remote instruction Learn about previous BLM at School curriculum fairs here: https://www.dcareaeducators4socialjustice.org/news/black-lives-matter-curriculum-fair and RSVP below.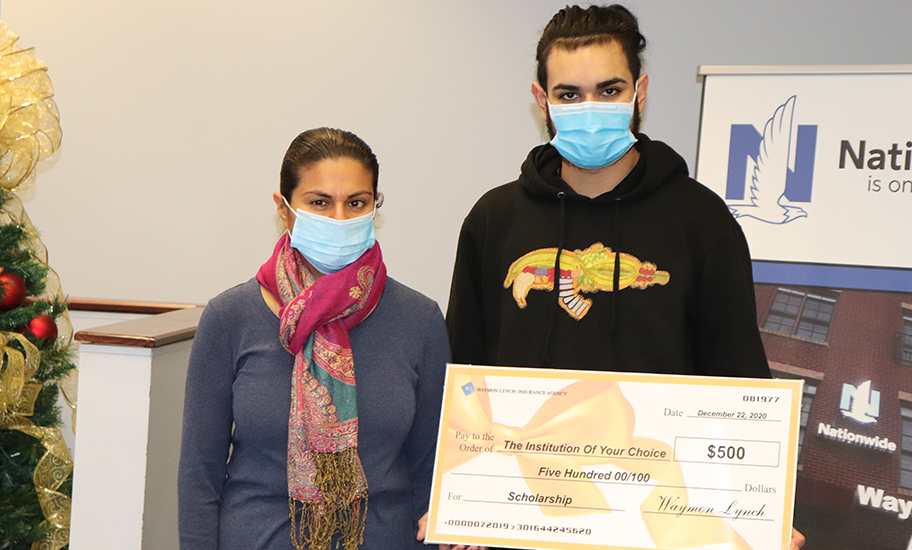 GABRIEL MERINO RECEIVES NATIONWIDE SCHOLARSHIP
UPDATES FROM:
I
LIBRARY UPDATE
I
DONORSCHOOSE
I
---
MLK, JR. DAY RESOURCES

Share these resources on your Canvas / Teams pages or incorporate into your instruction. Stay tuned for more resources celebrating Black History Month!
Book Fix: Tailored Book Recommendations by Ms. F
Have you outgrown your reading style or interests? Not sure what to read next? Students and staff can fill out the questionnaire to receive personalized book recommendations from our digital reading platforms SORA or Follett Destiny. Think of it like Stitch Fix, but for books and free!
Angela Falkenberg (she, her, hers)
Columbia Heights EC - Lincoln MS
---
DONORSCHOOSE RECOGNIZES CHEC'S MS. NUNEZ
I am writing to you to celebrate an incredible teacher in your building, Ms. Nuñez, and a leadership position they recently took on at DonorsChoose.
You might have heard about DonorsChoose (most likely from an excited teacher) but I wanted to add a little context to our mission. DonorsChoose is a nonprofit website that engages the public in supporting public schools. Teachers from every corner of America create classroom project requests that are fulfilled by generous citizen donors as well as corporations and foundations that want to support our nation's students. We've been able to empower teachers bring resources to over 600,000 classrooms, and we are excited to bring even more funding to Washington DC.
As part of our mission to bring even more funding to Washington DC schools, we've teamed up with some of our most passionate and successful teacher leaders to spread the word. Ms. Nuñez answered a nationwide call we made to become a DonorsChoose Teacher Advocate, helping teachers in your community access the funding and resources on our site. From thousands of applications, Ms. Nuñez stood out.
As a volunteer Teacher Advocate, Ms. Nuñez will be working with teachers across the state and at Columbia Heights Educational Campus to increase the amount of funding that you are able to unlock from DonorsChoose partners and our network of supporters. The work that Teacher Advocates do is above and beyond their classroom duties, and shows their commitment to public education, their school pride, and their unwavering belief in the potential of all students. On average, a school with a DonorsChoose Teacher Leader raises almost $5,000 in addition donations every year. We're excited to have Ms. Nuñez leading the charge, especially during our January Winter Welcome promotion, when every teacher who posts their first classroom request will get a $50 kickoff donation from our community.
Please join us in congratulating Ms. Nuñez on this big accomplishment. We feel lucky to have such an amazing educator representing our organization, and helping to bring additional resources to schools throughout Washington DC!
---
---
In this section of our Bulletin, we will highlight student work from all disciplines. If you would like to share some excellent student work, please send to M. Tukeva, and we will highlight it in this section.
This week we would like to highlight the work of Alex Flores, Ana Reynoso, Anura Sharma, Anura Sharma, Anna Aguilera and Alberdy Ramirez Lopez.
These students submitted works that are featured on the Smithsonian website as part of the Living Through History project. The Living through History Cornerstone is a K-12 academic and SEL curriculum for DCPS students. Through the lens of global competencies, students, staff, and families applied academics across content areas to understand and process their experiences during the quarantine and connect with others' experiences across the globe.
Please check out their incredible work below.
Hello CHEC Family!
We hope you all are well. The Dean Team would like to share a few friendly reminders and resources.
Teacher Resource:
We have included a staff webinar on resilience. This 35-minute webinar will provide insight on the following:
The important role adults play in the lives of children and families




State the link between adult stress and its potential impact on an adult's ability to care for children.




Define the term resilience




Explain what resilience means to you.



This resource comes with a self-guided handout to complete as you watch and listen to the webinar. Click here to access the Building Your Bounce: Resilience. Let the Dean Team know if you found this webinar helpful.

CHEC Happening:
What's happening at CHEC? Term 2 is ending, and we need your insight. Over the next two weeks you will be receiving 2 surveys from the culture team. One on Restorative Justice/ Monday Circles and another on SEL 5 non- negotiables. Each survey will take 5-8 minutes max to complete. Our hope is to receive 100% staff responses as this data drives our work. We will continue to push our Engagement Norm. The Dean Team will continue to pop in classes to shout out students with their cameras on and give additional PBIS Points! Please use the link attached to access the presentation and inserted materials. Also, check out the Activities and Trips Tab to the Canvas hub. https://dcps.instructure.com/courses/206982
Please celebrate these students for their high earnings of PRIDE points!
Student Support Forms:

Also, we have created a padlet which has the student support form and the behavior referral form. Please bookmark this padlet for future reference:
CHEC Student Support Guide
. Feel free to connect with the Dean Team if you have any questions.
Are you missing the spirit of competition because you haven't been able to compete on the playing field yet? Then join our inaugural Esports team! You must be at least 13 years old and have access to a PlayStation 4. If you are interested in Esports (even if you don't have a PlayStation 4), reach out to Coach Duvall at
ryan.duvall@k12.dc.gov
.
The District of Columbia State Athletic Association (DCSAA) recently announced that unfortunately due to the current public health emergency all DC extracurricular activities are suspended. As a result, our sports seasons have been pushed back. The DCSAA is targeting Monday, February 1, as the new start of the 2020-21 athletic calendar, with the intent of holding three seven-week sport seasons. More information will be provided as soon as it is available. Additionally, visit https://www.thedciaa.com for more information and to complete your participation forms and upload your current physical. Feel free to email Coach A at desmond.alexander@k12.dc.gov if you have any additional questions.
The DCIAA is a youth sports league administered by DCPS Athletics. Access games schedules, scores, standings, and more. www.thedciaa.com